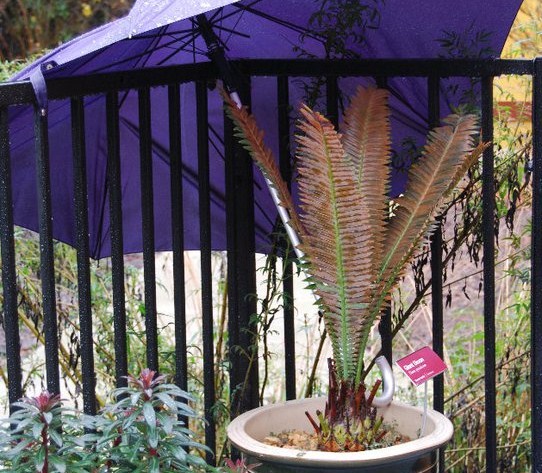 We get how that plant feels.
And we get that you might want to show relatives and friends in other places just how damp things have gotten around your "It-Never-Rains-in-Southern-California" stomping grounds.
Here's one photo that illustrates the situation well. Descanso Gardens posted a snapshot of a Giant Dioon -- or Dioon spinulosum, if you prefer to go more high-falutin and old-school -- with a made-for-humans-not-plants umbrella over its spindly top.
Local
Local news from across Southern California
The La Canada-based plant had had it with the rampant being-rained-upon, says the Gardens (it looked "unhappy"), so a Descanso staffer had a smart and snapshotable solution. The photo isn't *quite* as Narnia-like as the last Descanso picture we took a shine too, but we suppose that flora in some storybooks might have umbrellas. Pretty whimsical, actually.
Copyright FREEL - NBC Local Media