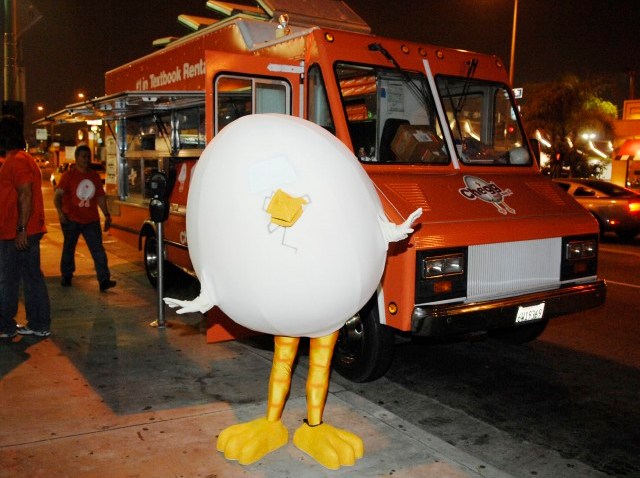 You know how you're tooling around LA. Do do do do dooo. Whistling. You are. And driving. And then you see something odd, something strange. Five people in capes. A massive robot, leaning against a building. A dog in a dress. And you look around for Star Waggons, a craft services truck, a famous director, anyone, anything, that might explain what you're looking at.
And sometimes it is just a dog in a dress. No filming. And you think, yes, I love this city.
Another odd sight: an egg, strolling around the University of Southern California, late at night, late on a Saturday night, in fact, Saturday the 22nd. You're driving by, and you think, well, that was an egg. Standing on the sidewalk. Was there something in the burger you just ate?
Local
Local news from across Southern California
Nope. Chegg.com, the rent-a-textbook company, showed up with its be-yolked, be-shelled mascot to greet the good students of USC. Start of the schoolyear, fresh beginnings, let's get this party started, all that. Looks like the egg, and its company, besides spreading the textbook-y word, was also the bringer of yummy boxed things for the young scholars to eat.
Students, do they like the free food? Let us think on that. Hmm.
All right. A giant, benevolent egg toodling around USC in the later hours of a weekend night. One mystery down. Now, will we see a dog in a dress today? Just, like, possibly, on some corner? Likely.
Copyright FREEL - NBC Local Media