A bomb squad responded to a North Hollywood neighborhood early Tuesday after an explosion in a vehicle that shattered windows and startled sleeping residents.

The explosion occurred just after midnight at 11318 Miranda Street (map), waking residents and prompting evacuations. Several residents called police to report the blast, which blew the roof off the pickup parked in a driveway.
"It shook everything," a resident told NBC4.
Resident Laura Weir was in her bedroom at the time.

"I heard a big loud noise and the dog started barking," Weir said. "The next thing I know, I see the helicopters, I see the fire department."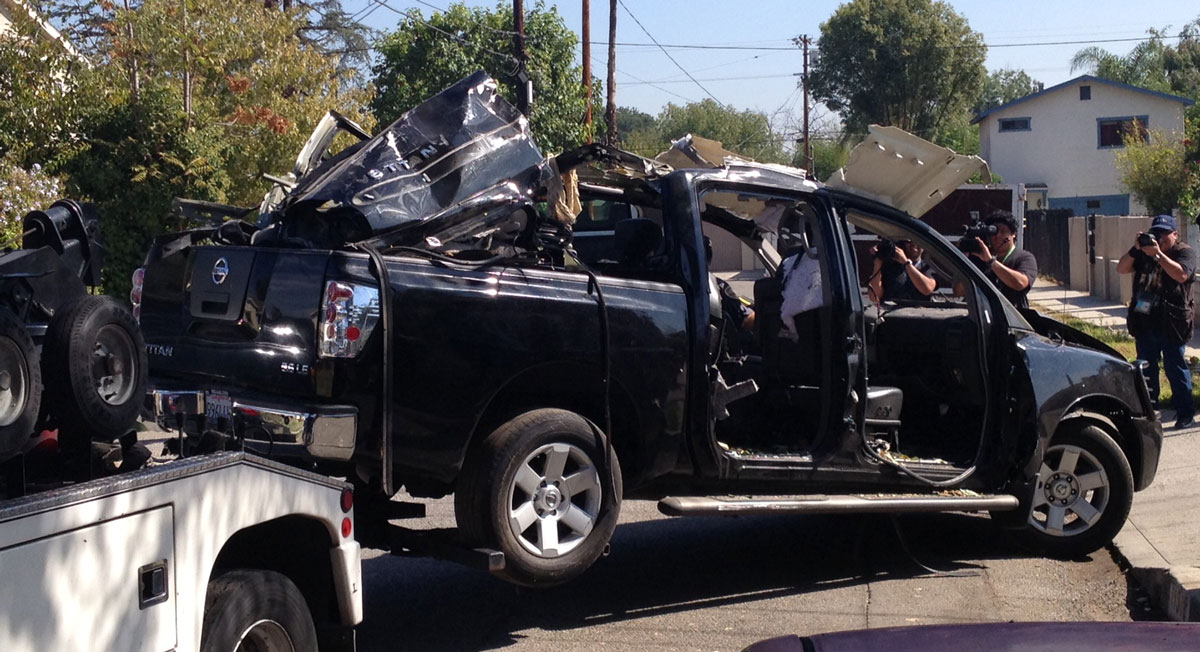 Firefighters saw at least one propane tank inside a Nissan Titan pickup parked in a driveway, and investigators are attempting to determine whether it was the source of the blast, said LAPD Lt. Todd Hankel. Video showed investigators examining at least one propane tank in the driveway of the residence.
The mangled pickup was towed from the residence late Tuesday morning.
"It caused extensive damage to the vehicle and damage to the surrounding buildings," Hankel said. "We were unable to determine the source of the explosion, so we evacuated the area."
Some of the evacuated residents were allowed to return home later Tuesday morning. About 100 to 150 people, many wrapped in blankets, voluntarily evacuated.

No injuries were reported, but the area was designated a crime scene Tuesday morning and investigators remained at the location.
Local
Local news from across Southern California
"We are trying to determine if this is criminal in nature," Hankel said.

Refresh this page for updates.
More Top Stories: