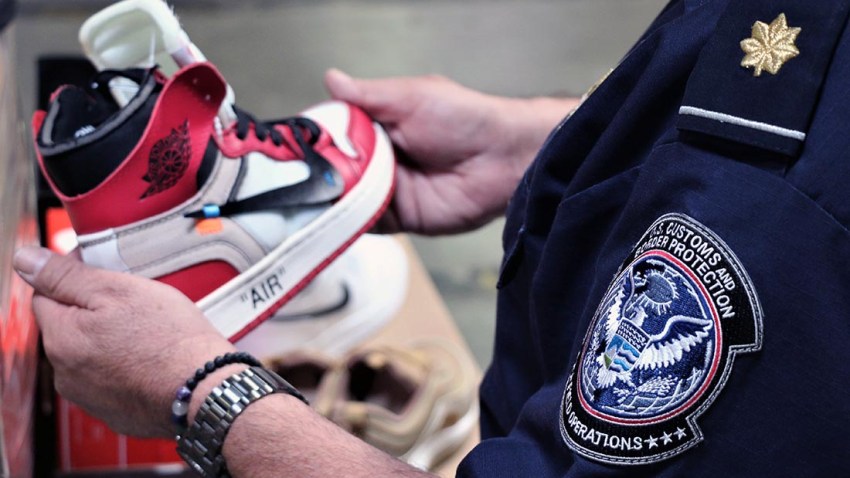 A shipment of counterfeit kicks, including fake Air Jordans, caught the attention of authorities at the Port of LA. You can see why.
Sneaker Suspicions: Counterfeit Kicks Seized at Port of LA
Several things stood out about the 14,800 pairs of sneakers that Customers and Border Protection agents discovered in a shipping container that had been declared as "napkins." Here's what they found when they looked inside.
120K in SoCal Could be Left in the Dark
Local
Local news from across Southern California
Dangerous Santa Ana winds will pick up this week during one of the worst times of the year for wildfires in California. That's one of the reasons Southern California Edison warned roughly 120,000 customers in Los Angeles, Orange, Riverside, San Bernardino and Ventura counties about unprecedented proactive power shutoffs. Click here for details.
5-Year-Old Girl Killed in Head-On DUI Crash
A drunken driver swerved into the path of a car carrying family of five, killing a 5-year-old girl in an Antelope Valley crash. We have updates here.
Now Hiring: Best Buy Is Looking for Help Ahead of the Holidays
Best Buy is in search of thousands of employees to help handle the upcoming holiday shopping rush. What to know about the company's holiday hiring fairs Thursday and Friday.