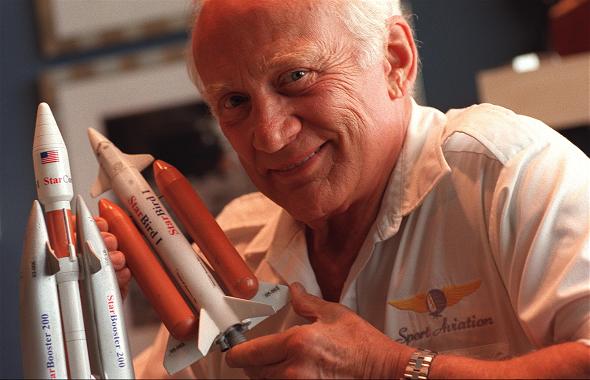 Famed Apollo 11 astronaut Buzz Aldrin has a new book out called, "Magnificent Desolation, The Long Journey Home from the Moon."
On July 20th, 1969, Buzz Aldrin became one of the first humans ever to walk on the moon. He has since been awarded the Presidential Medal of Freedom and more than 50 other awards and medals. Dr. Aldrin has been at the forefront of efforts to ensure a continued leading role for the U.S. in manned space exploration. He founded a rocket design company and the non-profit ShareSpace foundation.
But remarkably, his trip to the moon and back in 1969 might not be the most difficult task of his life. His subsequent struggle with alcoholism and depression might just top that list.
Local
Local news from across Southern California
On Wednesday, June 2, at 6:30 p.m., Buzz Aldrin will speak at the De Neve Auditorium, 351 Charles E. Young Drive on the UCLA campus. Afterwards, he will be signing his book. The event is being presented by The Friends of the Semel Institute for Neuroscience and Human Behavior at UCLA.
Admission is free but reservations are required. You can make reservations by calling 310-825-8871 or emailing stephanie@ssevents.net.