Three people were killed and several others critically injured Wednesday night when they were struck in a crowded intersection by a DUI suspect as they left a children's Christmas concert at a Southern California church.
Up to 12 people, including five children, were struck about 8 p.m. at Vincent Street and Pacific Coast Highway outside of St. James Catholic Church in Redondo Beach. Children had just finished singing Christmas songs for their parents and other members of the church.
Mary Wilson, 81, Saeko Matsumura, 87, and Martha Gaza, 36, all from Torrance, died, according to the Los Angeles County Coroner's Office. One of Gaza's three children, a 5-year-old boy, was hospitalized in critical condition.
One other adult also was in critical condition Thursday.
Police identified the suspect as 56-year-old Margo Bronstein (pictured, right). She was arrested on suspicion of vehicular manslaughter and felony DUI. Bronstein was treated at a hospital for injuries before she was taken to the Redondo Beach Police Department jail, where she is being held on $300,000 bond.
Police confirmed at a Thursday morning news conference that prescription drug use by the driver is part of their investigation.
"At the very minimum, prescription medication is involved," said Redondo Beach Police Lt. Joe Hoffman.
Local
Get Los Angeles's latest local news on crime, entertainment, weather, schools, COVID, cost of living and more. Here's your go-to source for today's LA news.
[DO NOT USE 12-31] 2014 SoCal Images in the News
Msgr. Michael Meyers was in the church after children had just finished their final song of the holiday concert.
"They were doing all their Christmas songs for their parents and everybody was just leaving the church, so it was a huge crosswalk full of people," Meyers said.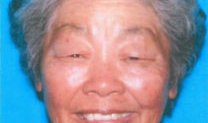 Minutes later, Meyers said he witnessed a "very difficult scene." The crash left victims' shoes scattered in the street. Injured victims were lined up, waiting of paramedics to arrive. Other victims were still in the street.
"Nobody was worrying about the driver at the time, we had so many people on the ground," Meyers said, adding that last rites were administered to some victims at the scene.
The white sedan that initially struck the pedestrians ended up crashing into a second vehicle. The car sustained heavy front-end damaged and both the windshield and rear window were shattered.
Police confirmed a witness account that the driver went around other vehicles stopped at the intersection.
"The crosswalk was full and the light was red. Someone ran a red light and... bodies started flying. It was pretty horrible," Marc Zonno said. "They flew at least two or three cars down the street. It was pretty bad. But I'm hoping everybody's going to be OK."
Witness Michael Tovar was stopped at the intersection when he saw the crash.
"I saw people flying in the air, and it just didn't compute," said Tovar.
Mark Milutin also was in one of the cars stopped at the light. Milutin told The Associated Press the woman who hit the pedestrians, "just looked completely out of it."
"It was just a reaction I wouldn't have ever thought someone would have after a situation like that," he said.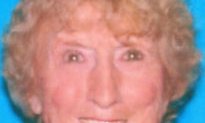 St. James Catholic Church remained open Wednesday night so people could say prayers for the wounded, and church leaders appealed to the whole community to pray for the dead and injured. Members of the church planned to gathered for services at 8 a.m. and noon.
Many of the hundreds of service attendees also were at the Wednesday night concert.
"The community of St. James Catholic School and Parish in Redondo Beach, and the entire Archdiocese of Los Angeles, ask everyone to join them in prayer during this time of tragedy and grief," spokeswoman Monica Valencia said.
Bronstein, of Redondo Beach, is scheduled to appear Friday in court. DMV records indicated the Bronstein does not have prior criminal offenses. Her vehicle was equipped with modifications for drivers with disabilities, including an additional passenger-side mirror and hand controls, according to California Department of Motor Vehicle records.
"I know nothing about the woman in this situation," Msgr. Meyers said. "But we are called to forgiveness and to understand. We cannot live our life in anger and vindication."
A message seeking comment left at a phone number listed for Bronstein was not immediately returned Thursday to the AP.
On Sunday, another driver now charged with drunken driving injured more than a dozen people who were parked and looking at a holiday light display in Alhambra.
Michael Larkin and Beverly White also contributed to this report.