Eight dogs suspected of fatally mauling a 63-year-old woman in the Antelope Valley this week were impounded Friday as authorities investigate the attack.
The victim of the Thursday morning attack was Pamela Devitt of Littlerock, the Los Angeles County Department of Coroner confirmed Friday. Devitt was the mother of two grown children, her husband told NBC4.
The deadly mauling occurred about 9:30 a.m. Thursday on a dusty stretch of road in Littlerock, a sparsely populated area in the southeastern Antelope Valley.
The dogs seized after the attack, including six pit bulls and two mixed-breed dogs, were placed on a 10-day hold while sheriff's deputies investigate whether they were involved in the attack.
Devitt's husband, Benjamin Devitt, said his wife began taking walks in the desert for fun and for her health. After he returned home from work on Thursday, sheriff's deputies knocked on his door and showed him an iPod, saying they were trying to identify its owners. The device belonged to his wife, who is pictured below with him in a photo Devitt provided.
He rushed to the hospital, where he learned she was dead, he said.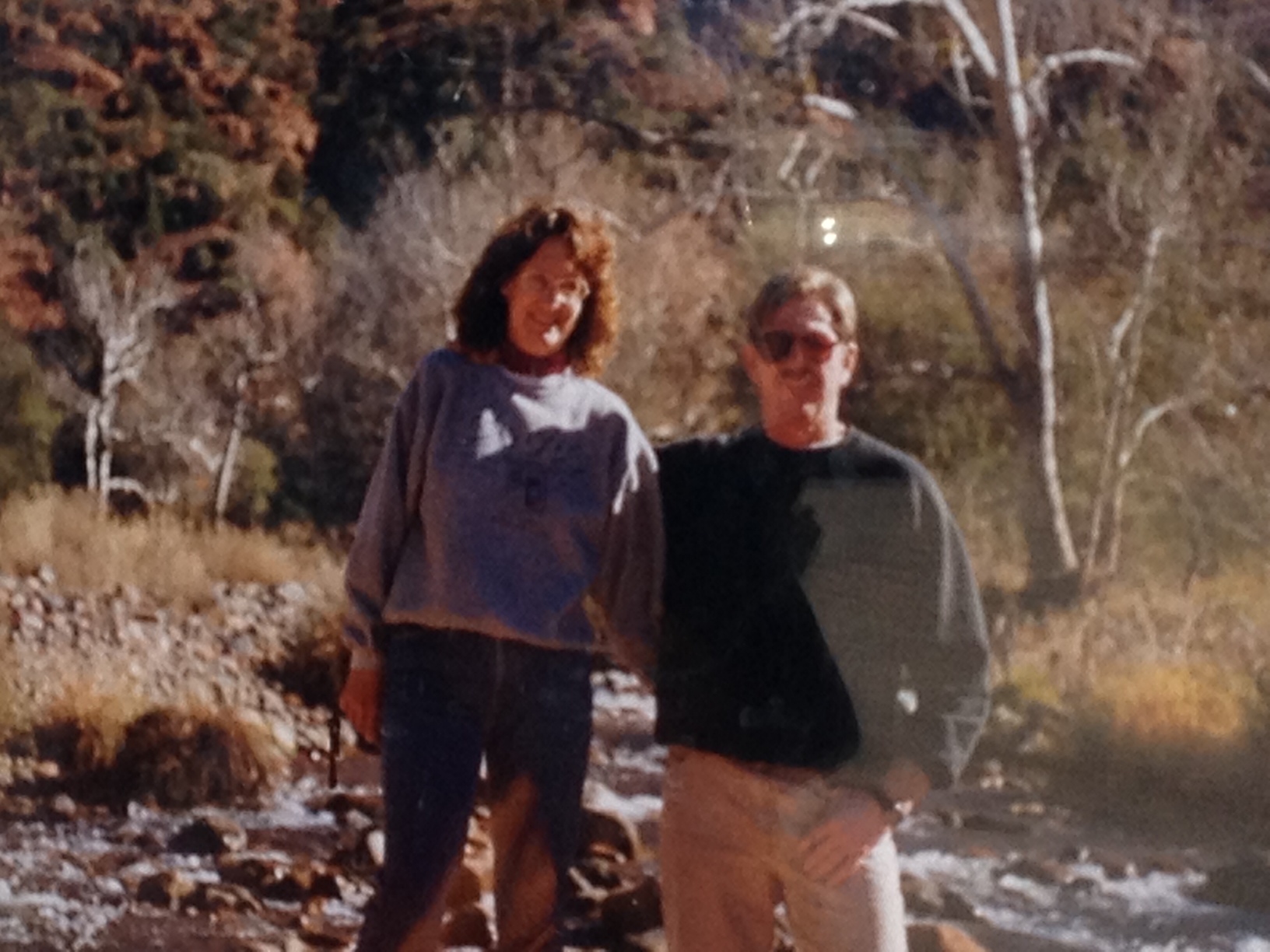 "We've never run into packs of dogs," he said. "We've only run into friendly horse people and friendly walkers, and it's just been a pleasant experience. So that's what put her in the place she was in at the time yesterday.
"It was just taking care of herself by walking and staying healthy and wanting to live a long life for our family and herself."
Tony Bell, spokesman for Los Angeles County Supervisor Michael D. Antonovich, told NBC4 on Friday that the supervisor believes pit bulls are a dangerous breed.
"These pit bulls are a killing machine," Bell said. "They're different than other animals. They need to have enhanced enforcement on these particular animals."
Local
Get Los Angeles's latest local news on crime, entertainment, weather, schools, COVID, cost of living and more. Here's your go-to source for today's LA news.
County supervisors were expected to discuss the issue at their next meeting.
Hours after the attack, authorities served a search warrant on a nearby home, confiscated several dogs and arrested their owner on suspicion of growing marijuana, said Lt. John Corina of the Los Angeles County Sheriff's Department.
"We had complaints before about these dogs being aggressive," Corina said.
Officials said the owner, Alex Jackson, 29, had previously been cited for allegedly failing to vaccinate, license, spay, neuter or microchip his dogs. The dogs were also involved in previous incidents in January and April involving a horse and a rider, County Animal Control officials told NBC4.
Thursday's deadly attack occurred near the intersection of 115th Street East and Avenue S (map), a flat, desolate intersection dotted with Joshua trees and dry scrub brushes.
A witness driving by the frenzied pack of dogs stopped and called 911 when she realized they were surrounding a woman. By the time a deputy arrived, just one dog remained.
The dog charged the deputy, and the deputy opened fire but apparently did not strike the dog, authorities said. The deputy was not injured.
Benjamin Devitt and the couple's children, meanwhile, were struggling with Pamela Devitt's death. Their daughter was home, and their son, a soldier with the U.S. Army, was coming home to be with his family.
He said he doesn't blame the dogs that killed his wife. He blames whoever owns them.
"You get caught up in somebody else's irresponsibility and these kinds of tragic, devastating things happen. We read about it, we hear about it and now we're part of it. It's just hard.
Two local organizations offer free Pit Bull spay/neuter surgeries: Actors and Other for Animals (818-755-6045) and the Pasadena Humane Society (626-792-7151 x106)