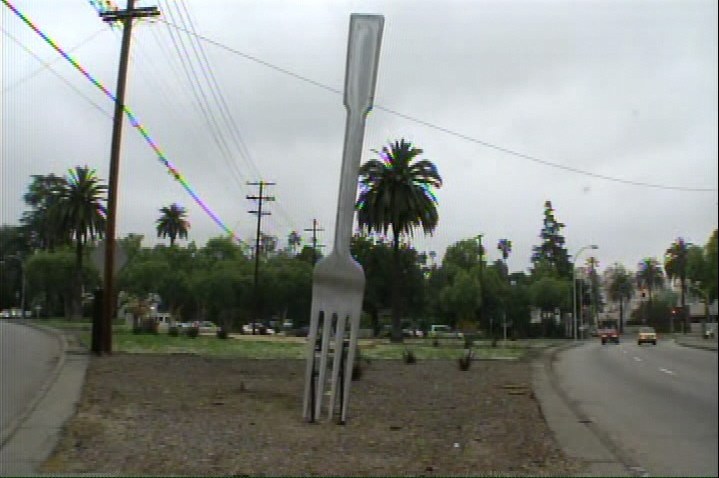 Baseball great Yogi Berra once said "When you come to a fork in the road -- take it." Now the city of Pasadena is taking that advice to heart -- over a literal 18 foot tall fork in the road -- at a fork in the road.
The piece of guerrilla art was installed in the dark of night at the fork in the road at South Pasadena Avenue and St. John Ave. The work of artist Ken Marshall was a birthday gift for his friend Bob Stane, who runs the Altadena Coffee Gallery Backstage. It's not only a gift for Stane but has become a gift for passersby.
"People are going to work in the morning to their terrible cubicles, you know, the cubicles of boredom and death. They get to pass by the fork and they get to kind of wave at it and…it's just like start your day off right…like a third cup of coffee," Bob Stane said.
Local
Local news from across Southern California
But Cal Trans wants the city to pull the fork out, citing safety issues. They're concerned not only that it might it fall, but that people might get hurt crossing busy traffic it's just to take their pictures with it.
"There is a quality to public art that can be very transitory and in some ways that makes it more intriguing, like you better get out there and see it while it's there, " said Terry Le Moncheck, Executive Director of the Pasadena Arts Council.
Stane understands the reasons Cal Trans wants to remove the fork, so he, his artist friend, and the Pasadena Arts Council are hoping to find another fork for the fork -- somewhere else in Pasadena or Altadena.