Watch Today in LA to see what Mekahlo Medina gives away on Wednesday, Thursday, and Friday morning. You could be the next winner. Like NBC LA on Facebook to enter the contest.
Cruzin Cooler: The Cruzin Cooler is the perfect gift for dad because it combines the ability to grab a cold beverage at any time with the means to get somewhere, without all the walking. The Cruzin Cooler comes in various sizes and colors as well as an electric version (with a 10 mile range) and gas model (30 miles). Whether it is at tailgates, races, or camping the Cruzin Cooler makes it so that you are never caught waking with a warm beer again!

PRICE: $349.99 - $799.99

Star Wars R2-D2 Interactive Astromech Droid: R2-D2 is the one robot we all know and love as a movie star. Well now it is time to bring your favorite droid home. The R2-D2 droid stands at over 15" tall and will serve as a loyal helper to you and your friends. He obeys commands, communicates through robot beeps and whistles, flashes his lights, dances to music, plays games, and can even navigate his surroundings with sonar and infrared sensors. With a friend like the R2-D2 Interactive Astromech Droid, who needs humans? Normal 0
PRICE: $159.99
Worx JawSaw: Chainsaws can be quite cumbersome and dangerous, but the JawSaw performs the same tasks of a regular chainsaw without the pitfalls. The 6" 5-Amp Electric JawSaw has an enclosed bar and chain with scissor cut action limiting dangerous kickback or accidents. The jaw design wraps around your work for greater stability and with auto-tension you are guaranteed optimum tension for work. The Worx JawSaw is perfect for quick cleanup and any sort of yard work you may have.
PRICE: $119.99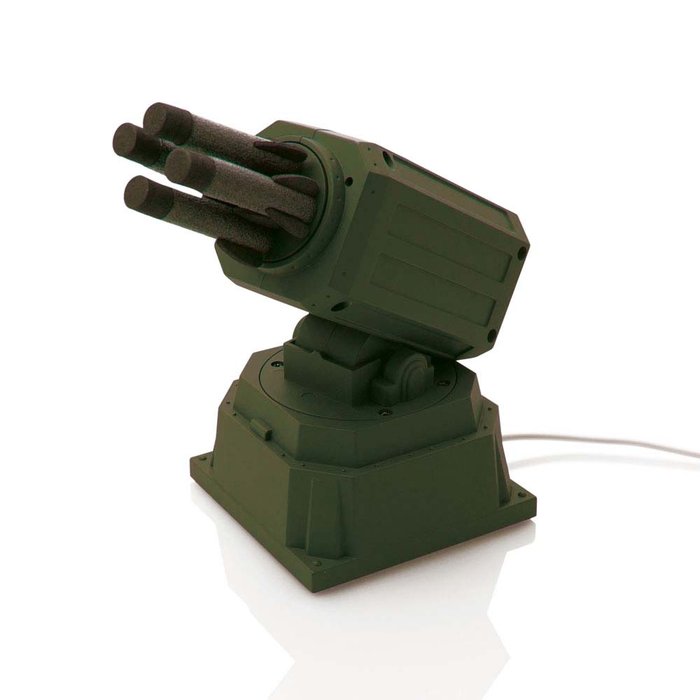 USB Rocket Launcher: The workplace is no longer safe thanks to the USB Rocket Launcher. ThinkGeek's new USB Rocket Launcher is a toy rocket launcher that plugs directly into your computer. The included software allows you to directly aim and fire missiles at targets up to 6 meters away. With a 360-degree horizontal rotation and 45-degree vertical rotation, the USB Rocket Launcher means that no one around you is safe from your missile range.
PRICE: $24.99
Star Wars Force FX Lightsaber Collectible: The amazingly detailed official replica of the lightsaber puts you right in the middle of the Star Wars saga action. The intergalactic weapon has many different light effects with its glowing blade. Slice and swing your lightsaber through the air to hear four motion sensor controlled sound effects, all digitally recorded from the movie. The durable metal base looks and feels real, making this Star Wars Force FX Lightsaber one that puts the rest to shame.
PRICE: $99.99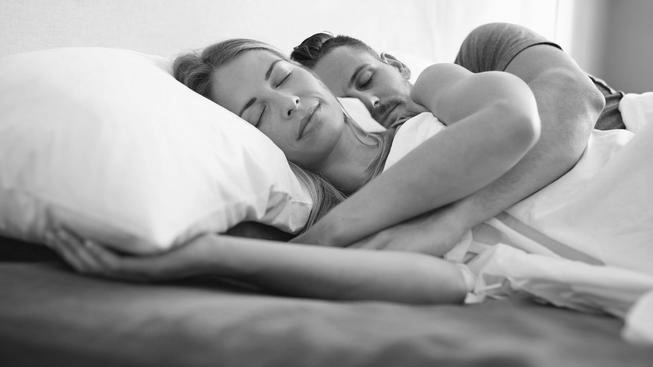 Memory Foam Pillow: You wouldn't think of giving someone a pillow for Father's Day, but the MP3 memory foam pillow from Sharper Image could be the next thing to put a smile on your dad's face. The pillow comes programmed with eight different nature sounds including ocean, storm, and birds along with others. There is also a place to plug in your headphones so you can listen to your personalized playlist from any MP3 player. You are also able to set a 30 or 60-minute timer for the music to be turned off. This pillow is great for those who want to listen to music for napping or falling asleep.
PRICE: $59.99
FitBit: Has your dad ever wanted to be more fit but didn't have someone or something to guide him on his path? Well, there is no longer an excuse thanks to the FitBit, which is an innovative new product that is helping people become more aware of their fitness levels and food intake. The device, which rests on your pants or belt buckle like a pedometer, counts your steps, floors you walk, and calories you burn. The FitBit syncs up with you computer where you can set up a weight loss plan, track the food you eat; track your water intake, and your fitness time. You have a visual of the calories you are allowed to have, the calories you have burned, and the calories that you eat throughout the day to allow for an overall monitor for your weight loss success.
PRICE: $99.95
Piggyback Backpack: The pain of giving your son or daughter a piggyback ride just got a little bit easier with the Piggyback Backpack. With the Piggyback Backpack, a piggyback ride has never been so simple. You wear it like a school bag and your child stands on the metal bar in the back. With the supportive and comfortable straps, the weight of a child can be easily tolerated. It also allows for a longer and more relaxing ride for the person carrying the rider.
PRICE: $79.99

Big Blue Wireless Speaker: A quality speaker system matched with easy setup makes the Big Blue Wireless Speaker a great Father's Day gift idea. The speaker gives dads the opportunity to listen to music or any other sound with the ease of a Bluetooth connection. You are able to pick up speaker sound from your iPod, iPad, Blackberry, Android, or any other Bluetooth enabled device. Big Blue will then remember your device after it has been connected one time. There is touch sensitive volume and power controls. Whether it is used to listen to music, a podcast, or news, the hi-fi audio provides a quality sound.

PRICE: 149.99

Parrot AR Drone (The Flying Video Game): Equipped with two cameras, the Wi-Fi quadricopter can be connected to your iPod touch or iPhone or iPad after downloading the app in the App Store. You can steer and maneuver the device through on-screen buttons and have the option of using autopilot as well. There are two modes: beginner and expert. Both are available with the app that is free after buying the device. The wide angle and vertical cameras help the experience come alive. You are able to see what it would look like to be on board the craft. For the father figures that want to be kid again or enjoy a little fun every once and a while, this gift is a perfect fit.

PRICE: $299.99

i-need Foot Massager: The i-need foot massager is a great gift for dads everywhere this year. Sometimes you just need a relaxing and powerful foot massage, and that is exactly what this device accomplishes. You are able to choose from two different settings for the massage, depending on your comfort level. It automatically turns off after 20 minutes of use. The foot massager combines a deep, rolling Shiatsu foot massage with kneading air pressure to help sore muscles in the foot and help you relax at any time of the day. The massager plugs into the wall and has a fairly long cord to reach your destination of choice. Sit back, relax, and let the i-need do all the work.

PRICE: $199.99

Pocket Projector for iPhone 4 Devices: Have you ever wanted to project a video so a group of people could see a video? No need to worry any longer now that your dad will have the Pocket Projector. The Pocket Projector is perfect for on-the-go travel entertainment as it attaches directly onto the back of your iPhone device. The projector gives off a clear and bright image. This is a great gadget to have with you at all times. When there is something to be projected, you can use a wall or even a person to view it. There is even focus adjustment to make the image clearer.
Local
Local news from across Southern California
PRICE: 229.99