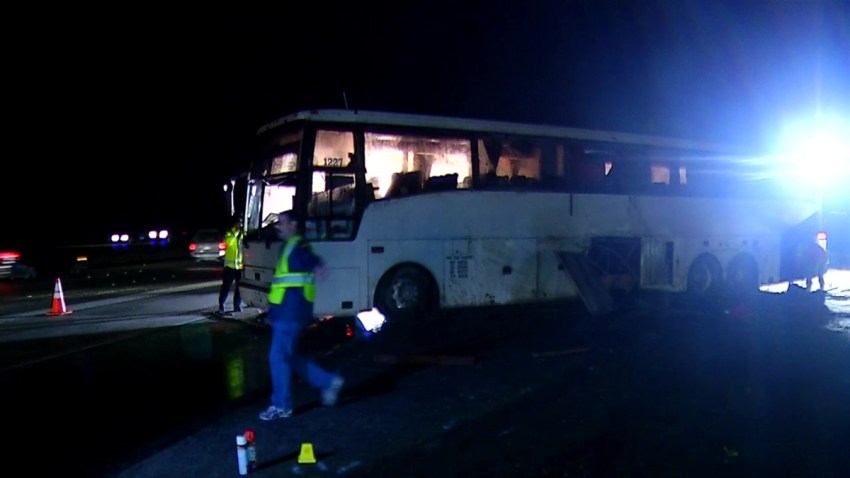 Bus companies might have to begin using electronic devices to more accurately log the hours their drivers spend behind the wheel, if a federal plan is approved.
The U.S. Department of Transportation's Federal Motor Carrier Safety Administration on Thursday announced a possible solution to one of the problems the NBC4 I-Team has exposed: driver fatigue.
Local
Local news from across Southern California
The federal proposal would call for interstate commercial truck and bus companies to us electronic logs -- so-called Electronic Logging Devices -- that would replace paper logs, which were sometimes falsified by drivers to misrepresent the real numbers of hours employees worked.
"By implementing (ELDs), we will advance our mission to increase safety and prevent fatigued drivers from getting behind the wheel," said FMCSA's Anne S. Ferro in a statement. "With broad support from safety advocates, carriers and members of Congress, we are committed to achieving this important step in the commercial bus and truck industries."
The news comes after NBC4's I-Team uncovered unsafe driving conditions, distracted drivers, overworked employees and poor maintenance teams. The issues were blamed for several fatal crashes involving tour buses in Southern California last year.
Officials recorded a record number of tour bus crashes on California highways in 2013.
Driver fatigue was found to be the third leading cause of fatal bus crashes, federal authorities say.
It was included as a factor in more than 12 percent of the 129,120 crashes that involved trucks or buses nationwide in 2012.
The new tech could prevent 20 fatalities and 434 injuries each year for an annual safety benefit of nearly $400 million, officials said.
If the new tech plan passes, commercial vehicles crossing state lines will have to install them no later than two years after the ruling.