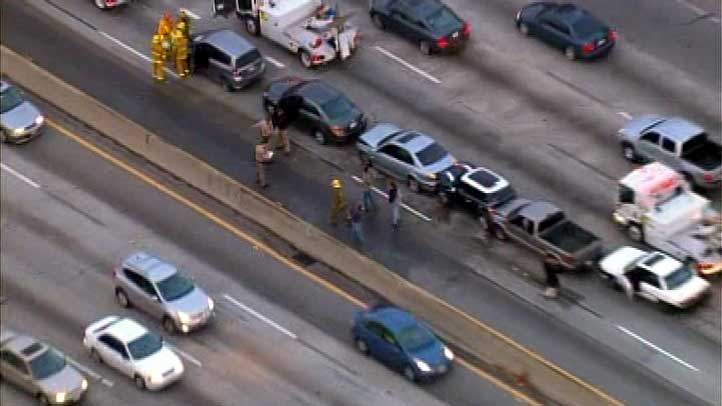 A crash involving at least five cars resulted in lane closures early Thursday on the 5 Freeway in Boyle Heights.

The crash occurred on the southbound 5 Freeway, just before East 4th Street. Three lanes remained blocked at 7 a.m.
The delay starts near the 110 Freeway. The crash was reported at about 6:30 a.m.
The vehicles, four cars and a pickup, were lined up bumper-to-bumper in a single lane.

Refresh this page for updates.