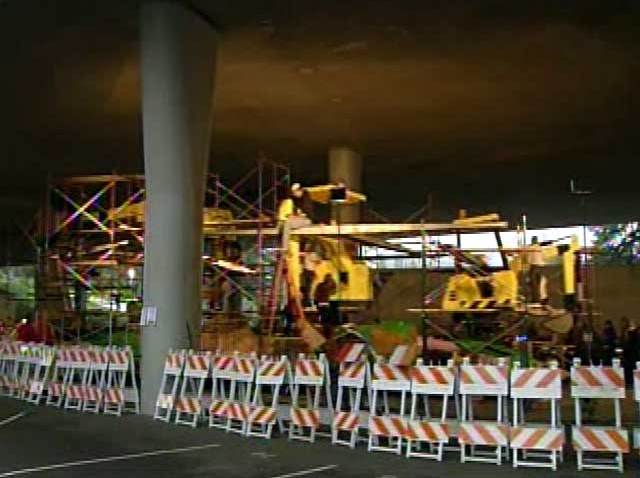 Some Tournament of Roses Parade floats are built in spacious warehouses that provide protection from wind and rain.

A group from La Canada Flintridge doesn't enjoy that kind of luxury. They're building a float under a freeway overpass.

"It's nice to be outside sometimes," said crew leader John Pearson. "You just have to layer-up. Wear a lot of layers and don't mind the rain."

And, the cold, biting wind.

The community's first float rolled down the parade route in 1979. Many small communities spend most of the year building, planning and conducting fundraisers to build their floats.

This year's entry has a construction project theme.

"It makes me so proud," said builder Sara Wickersham. "I've been to the parade every year since I was 3. It makes me feel so much better to say, 'I worked on that dragon wing or this crane.'"

The honor of driving the float goes to the person who put in enough hours to be deemed worthy. Arlene Buchman will be behind the wheel Saturday on Colorado Boulevard.

"I can only imagine," Buchman said. "I'm sure it's going to be spectacular. I'm not afraid, I'm looking forward to it."