Thousands of uninsured and under-insured Southern Californians were set to get free health care over the next four days at the Los Angeles Memorial Sports Arena.
The facility in Exposition Park has been transformed into a massive free clinic.
Thousands had lined up as early as last Friday to get wristbands from Care Harbor, the event's sponsor.
"Where we fit in is for the people who don't have health care, we're here to give what they don't have access to," Care Harbor President Don Manelli said.
The Los Angeles-based nonprofit organization was formed to help underserved populations, in collaboration with L.A. Care Health Plan.
The event will take place Thursday, Friday, Saturday and Sunday from 7 a.m. to 5 p.m. It's intended to provide medical, dental and vision services, as well as immunizations and health screenings such as mammograms and Pap smears.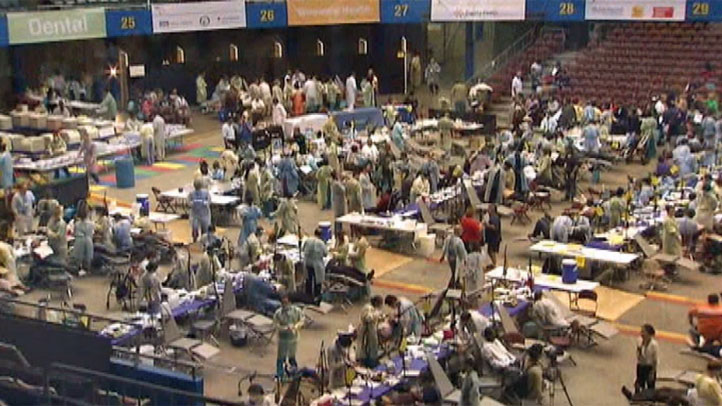 The demand for dental and vision care was so great that the number of stations in each field was expanded by 20 percent over last year. And one podiatrist said he is seeing many cases of previously undiagnosed diabetes.
Local
Local news from across Southern California
"I haven't been able to take care of me," said Barbara Tolliver, who expected to get care for a tooth that's been broken for 13 years.
Volunteer Paula Robinson said working at the event was especially meaningful for her, because she's seeing many from the community she grew up in.
"It's like a family reunion," Robinson said.
By Sunday, about 5,000 people are expected to receive health care from 3,000 volunteer doctors, nurses and medical workers.