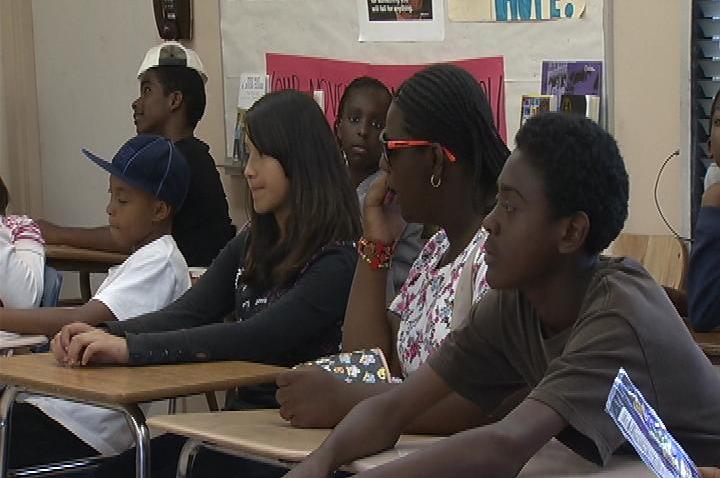 In an inner city classroom, children who don't normally get to participate in a yoga class, but they can now, thanks to the "Freedom School."
The Community Coalition "Freedom School" is a summer learning enrichment program that gives elementary and middle school students from South LA a love for reading while improving their reading skills, and knowledge of history. Students also learn about nutrition and healthy living.

The six-week program is free for parents, and runs every day from 8 a.m. to 3 p.m. until August 12 at the Foshay Learning Center, 3751 South Harvard Blvd., Los Angeles, CA 90018.
And it comes at a time when summer school programs are losing funding, facing cuts, or even disappearing altogether.
Local
Local news from across Southern California
"We have to go back and kinda shore up the things that are not being done within our schools," according to Aaron Burleson, Manager, "Freedom school."

The concept dates back to the civil rights era, when poor blacks were unable to pass simple tests. Largely because school districts, particularly in the south, didn't give them the tools they needed.
The "Freedom School" idea sought to fill in that gap, mostly with the three 'r's. Reading, writing and 'rithmetic.
You might think summer school is a tough sell for the kids, who might want to be at the beach, camping, goofing off, but you'd be wrong about that.
"I thought it would be a little boring, like normal school, but it's really fun," says Mackenzie Birch, a "Freedom School" scholar.
Walter Bojorques says he learned about Cheetos, one of his favorite snacks, and how he should eat apples instead.
"I learned that they have fat in it, and that makes your blood not running, " according to Walter Bojorques, who is attending the "Freedom school."
"Freedom School" seeks to re-invent the summer school model for kids who don't have a lot of options when classes are out.
The program is run by a a non-profit organization and is supported by foundations and donors.