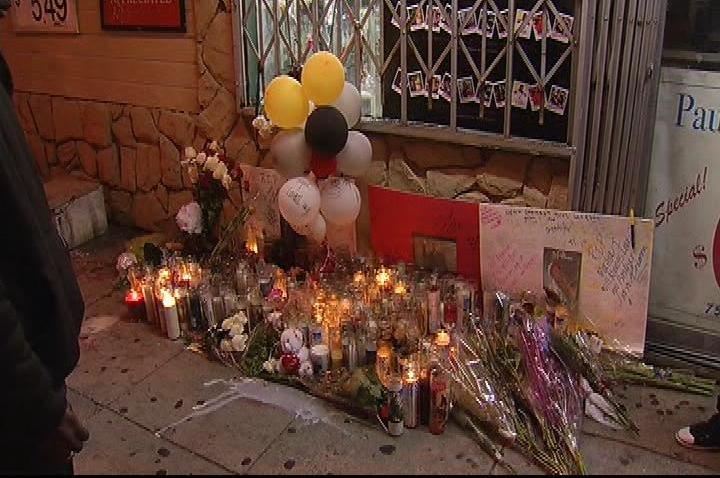 Members of the rap group Cali Swag District spoke out for the first time Tuesday night since their bandmate Montae "M-Bone" Talbert was shot and killed Sunday.
"He didn't gang bang. He didn't do nothing. All he wanted to do was dance," according to "Yung" of Cali Swag District.
"I just can't believe it. It was so sudden. That's family man," according to "Smoove" of Cali Swag District.
Local
Local news from across Southern California
The group, best known for their hit song "Teach Me How to Dougie" had just flown back to LA from Boston after performing at an event to end street violence.
Talbert was sitting in his car on North La Brea Avenue when somebody drove up and shot him twice in the head.
"You just don't know what you took away from our family. Our heart is so broken," according to Myeisha Talbert, Montae's Sister.
As a memorial for the 22 year old Grew at the crime scene, his family joined civil rights leaders in asking the Inglewood City Council to put up a reward to help solve the case.
"I'm asking if you can help capture whoever killed my son," pleaded Andrea Armstrong, Montae's Mother.
Inglewood police say a lot of rumors are circulating on the internet about the murder, they're tracking all those leads, but so far have no suspects.
Friends and family think it was a random act of violence, or perhaps somebody who was jealous of Talbert's success.
"He had a long, prosperous life ahead of him, and you killer, you snuffed it out on a cowardly act. Wherever you are, they'll find you," according to Tony Talbert, Montae's Uncle.