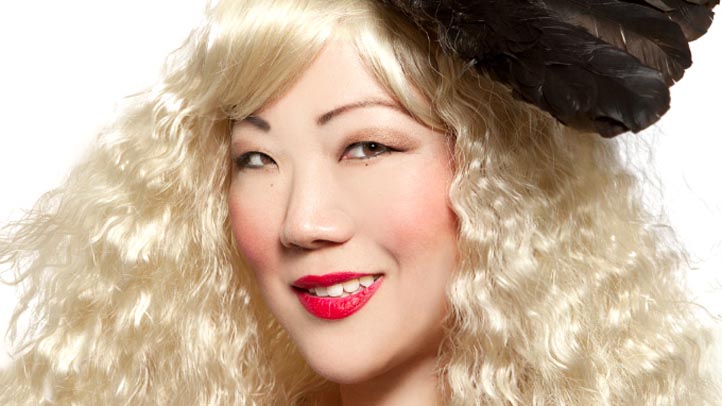 It's white. It's empty. It's art. Well, it will soon be art and you can be a part of it. Just ask the busty, blazing red head who is a mix between Jessica Rabbit and Jane Mansfield. Oh, and she eats glass too.
"I don't want to known as 'that' girl," said Lenora Claire, the curator of "Your Face Here" art exhibit in downtown Los Angeles. "My idea is that everyone can be art, should be able to afford art, and people are art."
That's the idea behind the exhibit coming together at LA Pop Tart gallery run by Claire and Phillip Bandel, also known by his drag name Phyliss Navidad. The two have teamed up with celebrity photographer Austin Young to fill the empty walls with portraits of locals.
Local
Local news from across Southern California
Young is known for his pop culture takes on portraits of celebrities. Think Margaret Cho as Betty Page.
The trio have 100 spots on the walls to feature regular people who, for a price, get all dolled up by celebrity hairstylists and make-up artists and take the ultimate glamour shot.
"It is the great equalizer, your photo can be right next to celebrities and you will get the same celeb-treatment," said Claire.
The same treatment without the same price tag. Celebrities usually pay upwards of $2,000 to $10,000 for the treatment. The project drops the price from $100 to $500 depending on the size of your portrait.
"If I was raised in any other city, I am not sure I would have this sort of philosophy," said Claire. "It is definitely glossy, camera ready. Very pop-culture, but so is LA."
The event has had quite the turn out so far. Perez Hilton, Margaret Cho and others have signed up for a spot on the wall. And it's filling up fast.
The gallery won't remain white for long. You have a chance to snag a bit of the Hollywood experience before March 12. On that Saturday, Claire and her partners will unveil the PoptART Gallery.
For more information and to find out how you can get your portrait taken visit www.LAPopTart.com.