A mother and her boyfriend appeared in court Tuesday but did not enter pleas to charges they fatally beat the woman's 8-year-old son, in a case that cost four county workers their jobs and sparked protests demanding reform in the Los Angeles County Department of Children and Family Services.
Pearl Sinthia Fernandez, 29, and Isauro Aguirre, 32, each face one count of capital murder with the special circumstance of torture, according to the Los Angeles County District Attorney's Office.
The delay Tuesday marked the third time the couple's arraignment has been postponed, according to court documents. They scheduled to appear in court Oct. 7.
At the Antelope Valley Municipal Courthouse Tuesday was Gabriel's maternal grandfather, who revealed he plans to file a complaint against Los Angeles County in connection with his grandson's death.
Robert Fernandez and his attorney are planning to file a civil lawsuit against the LA County Department of Children and Family Services, the LA County Sheriff's Department and the Palmdale School District.
"The main thrust behind this lawsuit is to force the department to make significant changes in the way they practice and the things they are doing or not doing," attorney John W. Noland said.
"It seems to repeat itself over and over and over again. I have had other cases where we have settled with the Department of Children's Services and had promises made and they haven't happened."
Local
Get Los Angeles's latest local news on crime, entertainment, weather, schools, COVID, cost of living and more. Here's your go-to source for today's LA news.
Gabriel Fernandez was found barely breathing May 22 at the Palmdale apartment he shared with his siblings, mother and her boyfriend. He had suffered a fractured skull, three broken ribs and burns to his skin. Two of his teeth were knocked out, and paramedics found BB pellets embedded in his lung.
Sheriff's deputies arrested the boy's mother and her boyfriend on May 23. The 8-year-old died the next day.
The boy's grandfather, Robert Fernandez, said he warned DCFS that Gabriel, who Fernandez said he had custody of, was in danger with his mother. Teachers and others made complaints but, Noland said, communication among agencies was cut off.
The family is seeking monetary compensation, Noland said, but no details about how much or the official complaint have been released.
DCFS and the Los Angeles County Counsel declined to comment on the pending litigation.
The Los Angeles County Sheriff's Department told NBC4 in a statement "how deeply sorry we are that this event occurred, and the individuals responsible will be held to answer."
In Fernandez's short life, social workers visited him at least eight times, according to DCFS documents obtained by NBC4. Some allegations were determined to be "unfounded" after DCFS examined them. At least one recent report gave an overall risk rating as "very high."
"This is something that should have never happened," DCFS head Phillip Browning told NBC4 last month. "It keeps me up at night."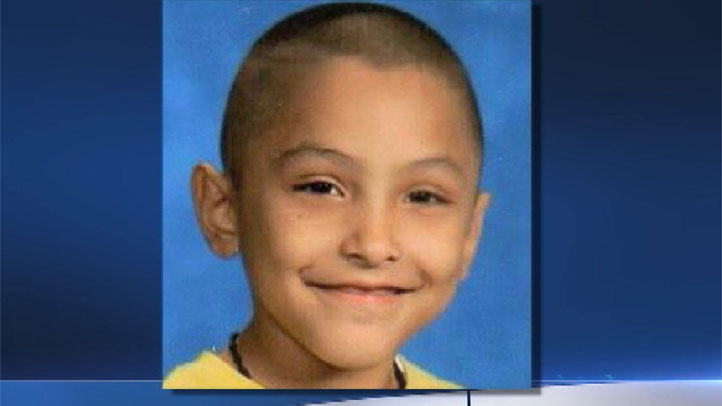 "This is a situation where it would've been much better if this child would've been removed from the family and placed in a safe setting," Browning said last month. "Obviously, something wasn't done correctly."
Four DCFS employees were given notice of their firing after an investigation into Gabriel's death, Los Angeles County Chief Executive Officer Bill Fujioka said on Twitter July 30.
At the time, Browning told NBC4 he does not suspect the workers had ill intent, but "we all have to be accountable."
Protesters have demanded justice for Gabriel and measures to protect other children from a similar fate, often faulting the troubled LA County Department of Child and Family Services, the leadership of which has been in flux.
Gabriel's two siblings were taken into protective custody by the department.
To report child abuse, call the Department of Child and Family Services at 800-540-4000 or 213-639-4500.
NBC4's Lolita Lopez contributed to this report.
More Southern California Stories: