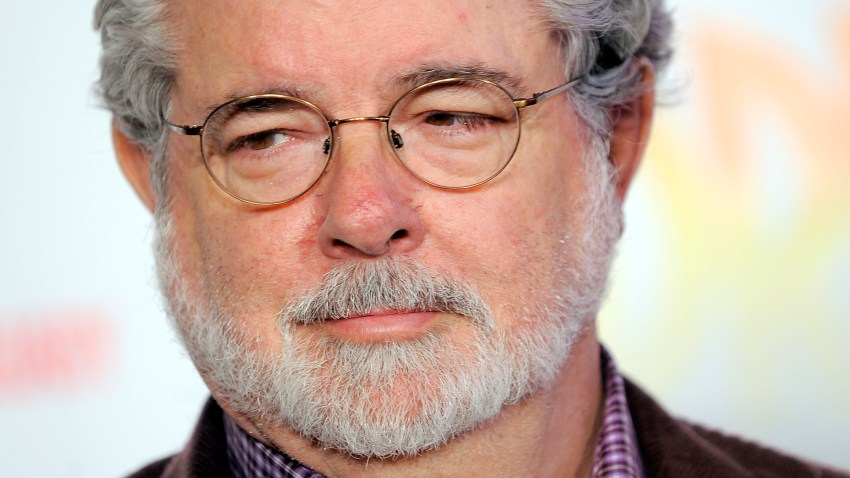 If you are one of the many who see George Lucas as a religious icon, you might want to start crossing items off your bucket list.
Actor Seth Rogen told the Toronto Star that he recently met his movie-making hero, and after about 25 minutes, he was incredibly confused.
The moviemaker, whose graphic studio is based in San Francisco, sat down with his buddy Steven Spielberg and Rogen for a meeting about a movie.
Local
Local news from across Southern California
Instead of fawning over the movie making legends, the encounter left Rogen scratching his head because he says Lucas talked about the pending end of the world.
"George Lucas sits down and seriously proceeds to talk for around 25 minutes about how he thinks the world is going to end in the year 2012, like, for real. He thinks it," Rogen told the newspaper. "He's going on about the tectonic plates and all the time Spielberg is, like, rolling his eyes, like, 'My nerdy friend won't shut up, I'm sorry.'"
Rogen thought Lucas was joking but he soon realized he wasn't. So he says he asked Lucas if he has built a spaceship and if he could have a seat on it. That might make his plan to bring the dead back to life pointless.
"He claimed he didn't have a spaceship, but there's no doubt there's a Millennium Falcon in a garage somewhere with a pilot just waiting to go... It's going to be him and Steven Spielberg and I'll be blown up like the rest of us," Rogen said.
For the rest of us, we might want to start building our spaceships. The clock is ticking.
Via SFist