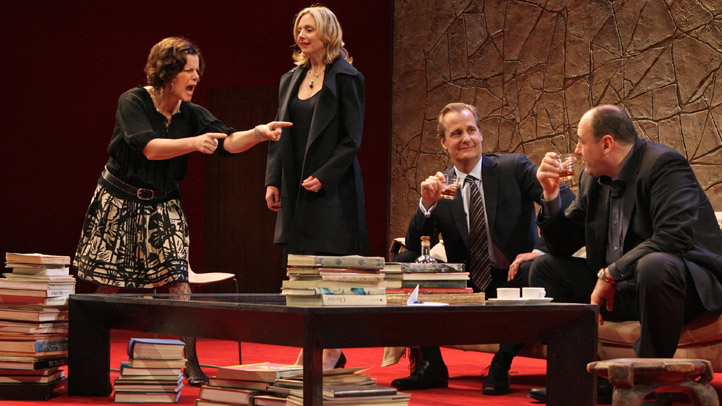 "God of Carnage" has left the Ahmanson Theatre, but not before setting a variety of records for the Los Angeles playhouse.
The Tony-winning play, starring Marcia Gay Harden, Hope Davis, Jeff Daniels and James Gandolfini, ran April 5 through May 29.
During that eight-week run, the show grossed $7,794,941, beating the previous record of $3,724,484 set by "The Search for Signs of Intelligent Life in the Universe" during the 2002-03 season.
Local
Local news from across Southern California
"Carnage" also set the record for highest grossing week of sales ($1,149,655), and number of tickets sold (97,567).
The records are restricted to non-musical performances, said Jason Martin of Center Theatre Group. "Phantom of the Opera" is the group's current all-time titleholder for gross sales.
That show ran for 211 weeks.
"That's a record that is going to be somewhat difficult to break," said Martin.