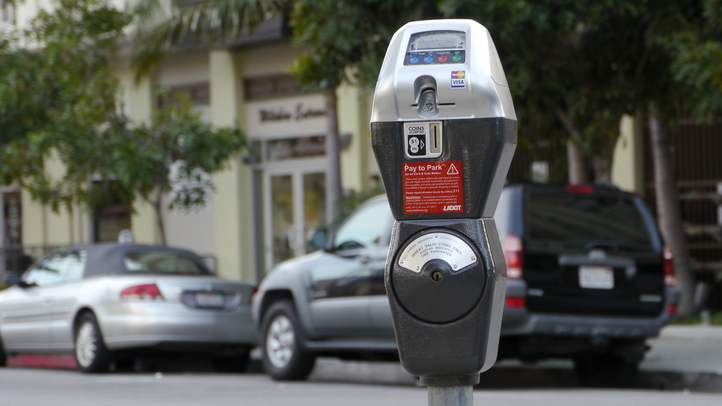 Mayor Antonio Villaraigosa called Friday for an investigation of the Department of Transportation and ordered the immediate end of its controversial "Gold Card Desk," which has helped some residents dispose of parking tickets.
Mayor's Letter (PDF): "Re: Management Review of the Los Angeles Department of Transportation"
Villaraigosa called for the probe in a letter sent Friday to DOT Interim General Manager Amir Sedadi, who responded saying he was complying.
Local
Local news from across Southern California
"Various issues over the past few weeks point to glaring weaknesses at LADOT," the mayor wrote. "We are well beyond the point of isolated incidents or a coincidence of events."
The letter follows a series of audits of LADOT by City Controller Wendy Greuel. An audit released Thursday uncovered the existence of a "Gold Card Desk" for city officials to call on behalf of constituents to expedite the review of parking violations.
When asked if the investigation would also examine allegations that two traffic officers appeared in a pornographic film while on the job, Villaraigosa said, "The management review will address all of the underlying issues at LADOT."
NBC LA first uncovered the porn allegations during an investigation that aired on April 29.
"It was very troubling when you watch the stories that talk about individuals who have been engaged in porn and there is nothing happened to those individuals until a story actually comes out," Greuel said.
"We think it shouldn't be the press that pushes," she added. "The department and the city should take a strong stand and say this is unacceptable."
Council members and the mayor's office played down the controversial nature of the "Gold Card Desk," saying it was poorly named but was used to help constituents with special needs, not to bestow special favors.
The mayor's office released data Thursday showing that city council and mayoral staffers are the minority of users of the service. About 90 percent of gold card calls came from LADOT over the last five years.
"I am directing you to discontinue the Gold Card Desk immediately and to establish a uniform system accessible to everyone for contested parking citation intake and adjudication," Villaraigosa wrote.
The mayor said he ordered the city controller to hire an independent management consultant to do a "top-to-bottom management review" of the department, which is charged with issuing citations for parking violations.
The review will touch on management policies and procedures, internal communications and protocol, record keeping and information systems, and contract and project management.
Sedadi, LADOT's interim general manager, said he had received the mayor's letter and has already taken action to discontinue the Gold Card Desk.
"We're working with the contractor Affiliated Computer Services to create a plan in line with the mayor's request," Sedadi said through a spokesman. "The department will be working with City Controller Wendy Greuel and her independent management consultant on the management review."
Copyright CNS - City News Service