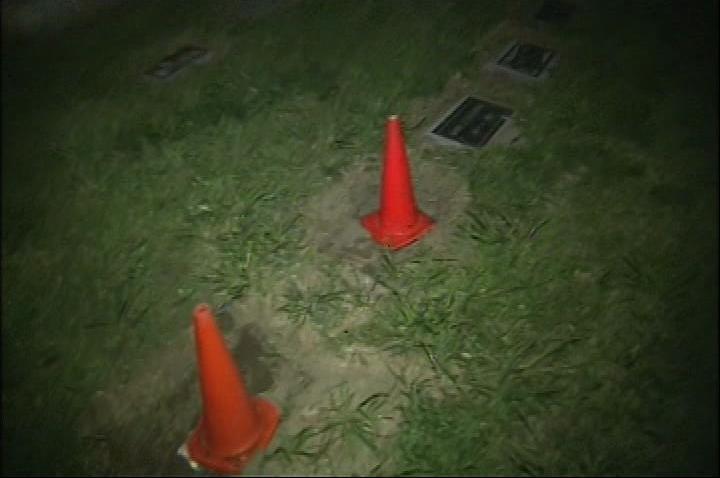 The historic Downey Cemetery now has orange cones marking the spots where gravestones used to be.
Police say thieves dub up about a dozen cement grave markers with bronze name plates, in order to recycle the metal, which is worth up to two dollars a pound.
Neighbors called police after spotting the suspects working in the fog around seven this morning.
Local
Local news from across Southern California
At least four headstones are missing, and about ten more were dug up. Now city maintenance workers are removing the vandalized grave markers because they're worried the thieves plan to return for them.
Police say metal thefts are on the rise.
"It could be a sign that people are finding an easy way to make an easy buck," according to Sgt. Brian Baker, of the Downey Police Dept
The graveyard thieves got away in a black "lifted" Chevrolet Silverado with a black camper shell.
One suspect is 6' 3" weighing 300 pounds. the other is 5' 8" and 250 pounds. Both were wearing white shirts and grey shorts.