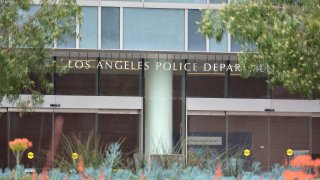 A 7-year-old girl was found after being reported missing following a family trip in Koreatown, police said Sunday.
Xyla Aguirre, 24, and her 7-year-old daughter were making a family trip in the 3100 block of West 6th Street around 9 a.m. on Saturday when both went missing, the Los Angeles Police Department said.
According to police, the family was concerned about the disappearance.
The LAPD said both had been located but did not provide any further details.