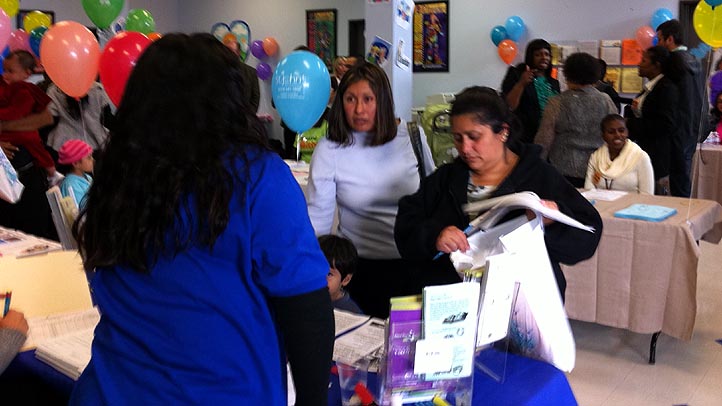 One year ago, President Barack Obama signed the Affordable Care Act. Now, just in time for the controversial law's first anniversary, local political leaders and health care activists spent Wednesday encouraging eligible families to sign up for coverage.
St. John's Well Child and Family Center in south Los Angeles hosted the daylong health care enrollment event.
"We are trying to enroll as many families as possible, and part of that is raising awareness," said one of the event organizers, Roberto Diaz from the Centers for Medicare and Medicaid Services, a division of the Department of Health and Human Services.
Local
Local news from across Southern California
Getting the correct information out about the A.C.A. is one of the major hurdles for those who support the reform. A recent Kaiser Family Foundation poll found 22 percent of Americans incorrectly believe the Affordable Care Act has already been repealed. Another 26 percent of Americans are unsure whether the bill had been repealed. Either way, it shows many Americans don't know what the reform act can do for them.
"I'm actually getting a lot more information about the benefits and I'm getting a little bit more treatment for my kids," said Delmy Pereira, a mother of three who attended the day's event.
"Actually it's helped me a lot. The benefits are great and I love it. I had a little incident with my son. He had an asthma attack. We had to take him to the hospital. He was treated very quickly and I'm proud of the insurance," Pereira said.
Before the Affordable Care Act was enacted, insurance companies could limit which emergency room patients could visit. Now, new insurance plans cannot charge more for emergency services obtained outside of their network.
"I've noticed changes from the insurance company. They are more concerned about our benefits, and if the kids need a physical, they send me a letter. They're on track," said Erica Marmolajo, a mother of three.
Marmolajo says her family's life has improved since the new health care plan kicked in last year.
"I had insurance all through my pregnancy. I was actually detected with high blood pressure and my baby was born premature, and thanks to that insurance, it helped me out a lot economically, you know, to focus more on my baby, giving her the mother care she needs," Marmolajo said.
Erica is one of four million Californians with Medicare who can now receive free preventive services, such as mammograms and colonoscopies.
Event organizers say the reform act remains crucial to the people who have benefited from it in the last year.
"I think it's a big impact. We were at an event yesterday and someone who had cancer said if the A.C.A. wasn't enacted, I wouldn't be here today," said Diaz.
Diaz thinks repealing the reform act will be tougher than expected.
"The way I see it is that, if you already have a benefit, it's hard to take it away. I don't think people, you know, the general public, is going to like something that they've been given and it's going to get taken away," Diaz said.