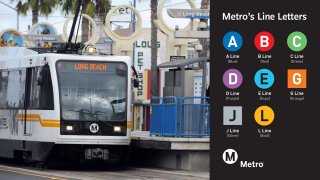 What to Know
Metro is switching from a color to letter system for its rail and express bus lines
During the transition, signs will retain a color-coded background to help riders learn the system
Why? There's a relatively limited selection of colors that can be used to clearly designate Metro's growing number of lines
Passengers who ride Metro's Blue and Expo lines might have noticed the change already, but a letter-based sign system is coming to the rest of Los Angeles' rail and express bus lines.
The renaming of the route from Blue Line to A Line late last year was the start of the planned systemwide switch from colors to letters.
The switch to letters is being implemented to accommodate the growing rail system -- in light of the relatively limited selection of colors that can be used to clearly designate the lines. The color system also can be difficult to distinguish for color blind riders.
Local
Local news from across Southern California
Signage background at Metro stations and elsewhere will retain the color system during the transition. For example, the A in A Line still appears on a blue background on signs.
But that transitional display will eventually be phased out, according to Metro.
Here's a look at the full system changes.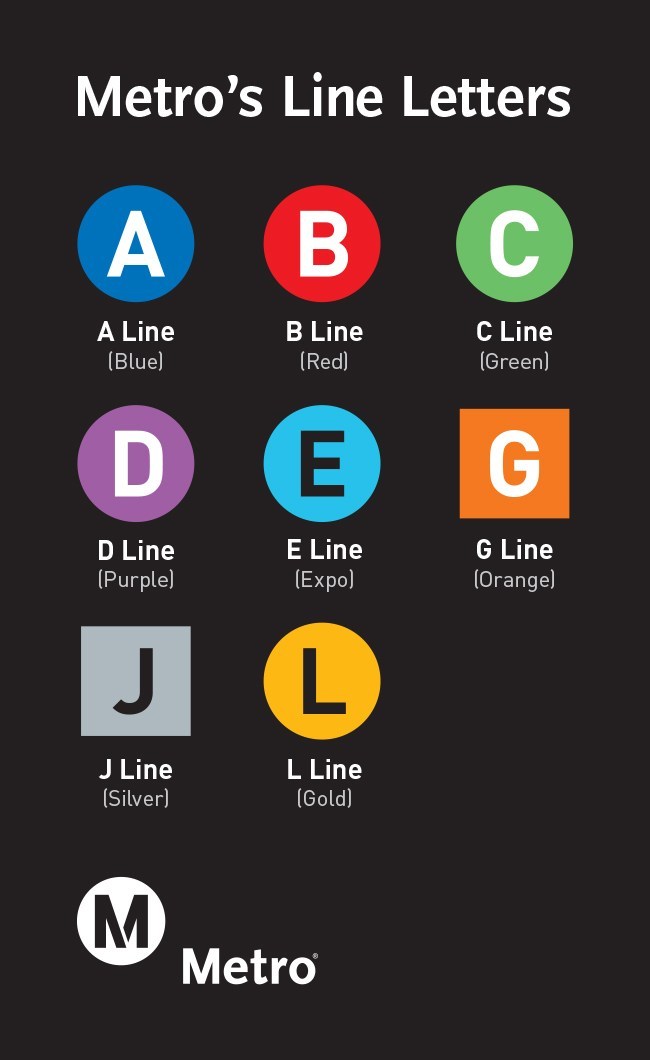 All Metro Rail and Bus Rapid Transit stations are expected to have the new signs within the next few years. Riders will likely see a mix of letters and colors during the transition.
You'll notice there isn't an I or H. That's because Metro didn't want to confuse the line letters with letters commonly used to designate locations like hospitals and information points.
Where's the Crenshaw/LAX Line? Metro said it's still working on a letter name for the line under construction that will extend from the existing Metro Exposition Line at Crenshaw and Exposition boulevards to the LAX area.