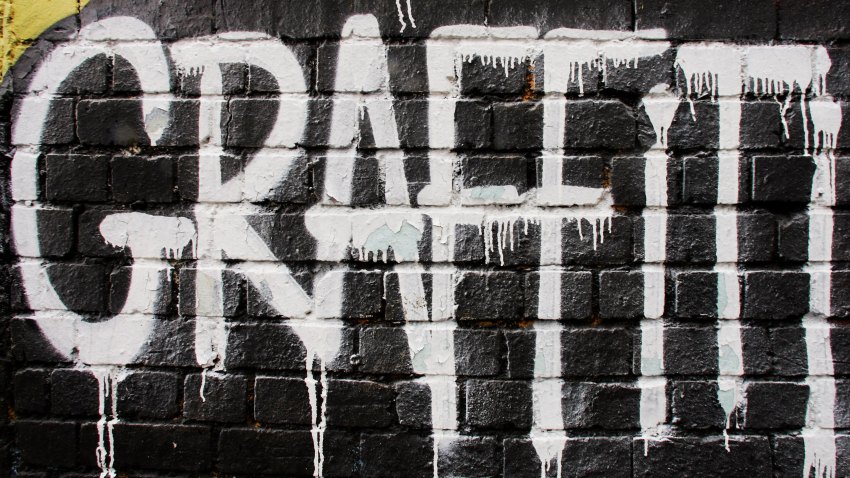 Suspect Jason Williams, a 34-year-old, high-profile tagger was arrested by Sheriff's deputies Thursday morning just before he was about to board a plane to Ireland.
Williams, also known as "Revok," is well known in the graffiti culture and is a member of the graffiti crew "Mad Society Kings" or MSK, according to the LA County Sheriff's Department. Williams had a warrant out for his arrest for failure to pay compensation to the victims of previous vandalism crimes.

In 2010, Williams was arrested by L.A. County Sheriff's deputies with a phony replica Los Angeles Police Department badge and several hundred cans of spray paint near a graffiti store where his graffiti was featured.

"We take graffiti vandalism very seriously," said Lt. Vince Carter, of the sheriff's Metro Transit Services Bureau. "Criminal graffiti vandals who insist on damaging other people's property are going to jail and need to pay to fix the damage they caused."

During William's recent arrest Sheriff's deputies discovered new evidence that could shed light on other incidents of vandalism throughout Los Angeles County. The additional evidence will be submitted for consideration to the Los Angeles County District Attorney's Office.

For photos, descriptions and information about the arrests of graffiti vandals, wanted graffiti vandals, and graffiti removal, visit the Los Angeles County Sheriff's department Graffiti Highlights webpage.