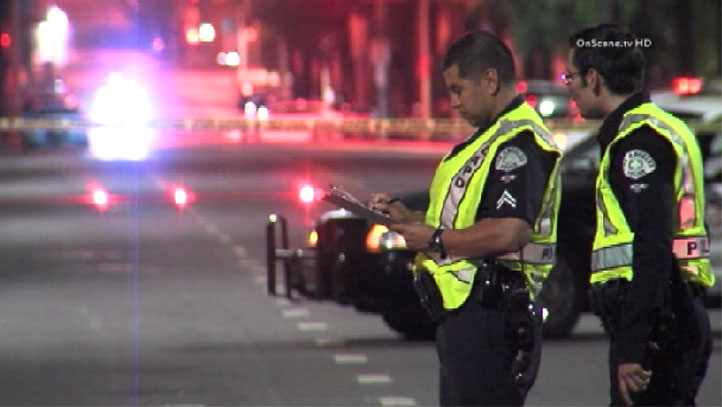 A pedestrian was struck and killed in a hit-and-run near the Four Seasons Hotel near Beverly Hills Thursday night, according to the Los Angeles Police Department.
The person's body was seen in the middle of the road in the 100 block of S. Doheny Drive near W. 3rd Street and Alden Drive, an area neighboring Beverly Hills and West Hollywood.
A gray or green four-door hard top Jeep Wrangler struck the man about 10:30 p.m. while he was jaywalking across the street, LAPD Capt. Rolando Solano said.
Local
Local news from across Southern California
The 33-year-old victim was not from the Los Angeles area, Solano said.
Officials urged the driver come forward and asked for the public's help. Anyone with information should call the LAPD West Traffic Division at 213-473-0234.
More Southern California Stories: