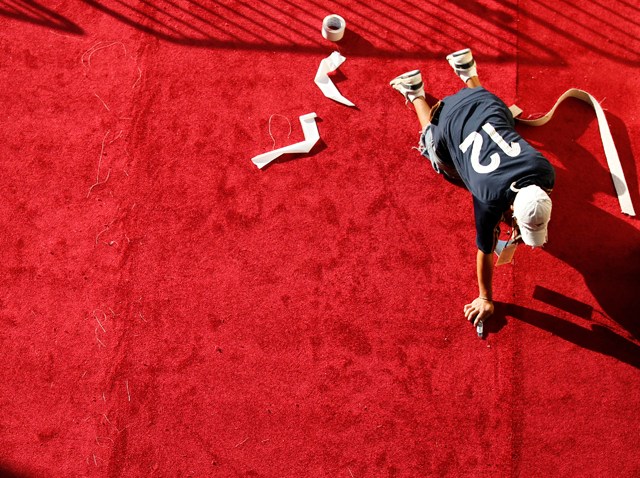 The Academy Awards show is a night of glamour and excitement -- unless you want to use Hollywood Boulevard and several nearby streets.
Then, Oscar night adds up to a dismal week of gas-brake-honk, honk-brake-gas.
Does that guy in the image above look like he cares who designed Starlet McHollywood's dress? No, because he's trying to find an alternate route through Hollywood during Oscars week.

The closures start next week.Here's what you need to know if you're traveling within a light-year of the Kodak Theater.
Local
Local news from across Southern California
Hollywood Boulevard will be closed between Highland Avenue and Orange Drive at 10 p.m., Sunday. It will reopen at 6 a.m., Monday. It will be closed again at 10 p.m., Monday, and remain closed until 6 a.m. March 1.
Other streets and sidewalks in the area will be closed at various times (but probably when you happen to be in a rush) during the week leading up to the Feb. 27 Oscar ceremony. Those closures are too numerous to mention here, so you can go here for a complete list of street and sidewalk closures.
You can even download a map. It's handy, yellow and pink.
Maybe transit is an alternative?

Yes, but remember that Red Line trains will bypass the Hollywood and Highland station all day Feb. 27. Service will resume the morning of Feb. 28.