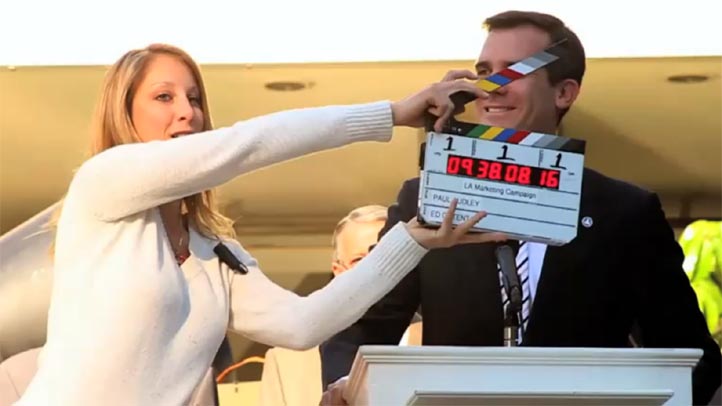 Los Angeles was the birthplace of film, and has remained the hub of the industry through the decades. However, film's future in Hollywood may be in question.
Other countries and 40 other states are dangling tax incentives and rebates in front of studio execs, trying their best to lure them -- and their business -- out of LA.
"If [filmmakers] have to go out of state to do their work, that means they're not spending money here," said Paul Audley, president of Film LA, a non-profit organization that processes permits for on-location shooting for movies, television and commercial production.
Local
Local news from across Southern California
And this development would mean nothing good for Los Angeles County. Film production means jobs for residents and more money back into a dwindling economy -- the movie industry pumps $38 billion a year back into LA County.
"A $50 million movie that comes into this area…probably dumps a good $20 million into the economy," said director Michael Kehoe.
Not only that, but tens of thousands of tax-paying industry employees would be without work.
That's why Film Works LA was created. It's a campaign committed to keeping filming in Los Angeles, where the entertainment industry is so closely tied to the local economy.
"Detroit has cars, Hollywood -- Los Angeles -- has movies," said actress Tia Carrere.
Film Works LA created a public service announcement it hopes will rally public support to keep the film industry in Los Angeles.
The organization is supported by small businesses, local companies, labor organizations and citizens who are striving to keep Los Angeles the entertainment capital of the world.