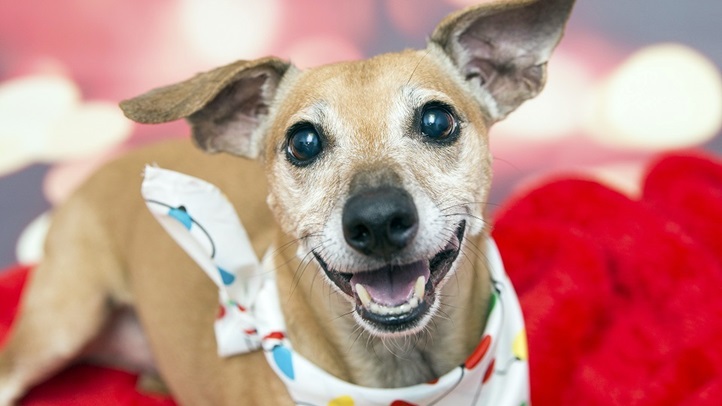 You might already be planning on getting some shopping done, online, on Cyber Monday.
You might already have all of your favorite sites bookmarked, and lined up, and you've boned up on all of the promised sales, the better to decide what exactly you'll purchase during the savingest weekend of the year.
But what if you had a cat to cuddle as you clicked? And what if there was a pup on your knee, lending some quiet love as you decided shopped for your aunt or sister or son?
Local
Local news from across Southern California
The joy of that is this: That cat and/or pup will be there when you've closed the final window, and they'll continue to be there for always, any time you need some true-hearted companionship (or they need a scratch behind the ear).
The Zappos Home for the Pawlidayz adoption event, which coincides with the mega, post-Thanksgiving sales weekend, is not about deals but rather the delightful connection between we humans and those we commit to caring for (for the rest of their lives).
Best Friends Animal Society partnered with Zappos on this four-day happening, which will help "9,000 pets find forever homes this holiday season." The first date is Friday, Nov. 25, and it rounds out on Monday, Nov. 28. (So, yep, Black Friday to Cyber Monday is your window.)
The nice bit? "Zappos will be covering all adoption fees at all of Best Friends' participating network and coalition partners across the country."
There you have it: You're so much closer to bonding with your new furry lovebug, and you don't even have to pay an adoption fee to do so.
It's a poignant call to animal-sweet action on what can often be, for many people, a hectic weekend of travel and shopping.
Consider, then, making at least some of your shopping choices about welcoming your new BFF home. Might a fresh bed, a cozy blanket, a shiny bowl or squeaky toy bring cheer to your new bestie?
With that adoption fee waived, courtesy of the Home for the Pawlidayz event, finding a few extra dollars for a squeaky might be your next move. And your next click? It might be on a sale you've eyed, or you might click with a dog who needs to find a human to call their own.
Copyright FREEL - NBC Local Media