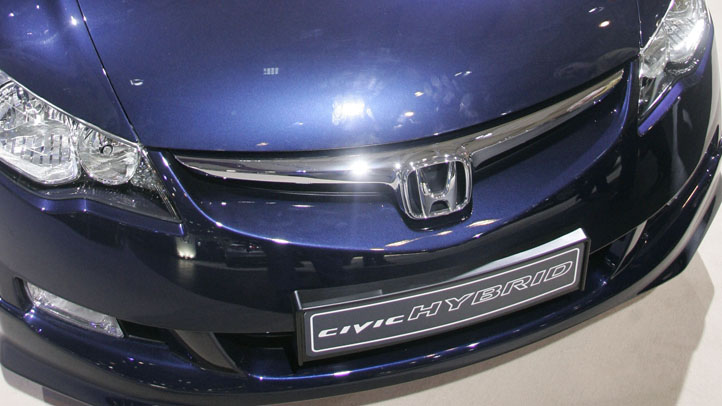 Lawyers for the U.S. division of Honda Motor company are in a Torrance courtroom Thursday, trying to overturn an attention-getting ruling that rewarded a Civic hybrid owner nearly $10,000 when she sued over her vehicle's less-than-advertised gas mileage.
In February, Heather Peters won $9,867 after a Torrance Superior Court trial.
The judge ruled Peters, a former lawyer, had been misled when Honda claimed her car could get as much as 50 miles per gallon. She said she was only able to achieve about 30 miles per gallon.
Local
Local news from across Southern California
Peters had opted out of a class-action lawsuit, suing instead in small claims court, where California law generally prohibits attorneys. Honda engineers were in court for the small claims case.
The unusual move paid off. Peters urged others to follow suit and created a website to support her cause.
More than 1,700 other Honda owners have followed her lead.
On Thursday, Honda attorneys will for the first time be able to address the Peters ruling in court, in what is essentially a new trial before a new judge. It's Honda's lawyers last shot at getting the ruling overturned, as the case cannot be appealed further, per small-claims-court rules.
A class-action settlement approved last month offered about 200,000 car-owners between $100 and $200, along with a rebate on the purchase of a new Honda.
Peters had objected to the settlement and filed a brief opposing it in the San Diego Superior Court, where the case was heard.
The judge has valued the settlement at $170 million, but attorneys for the Honda owners have pegged the value between $87.5 million and $461.3 million, depending largely on how many people accept rebates of up to $1,500.
Follow NBCLA for the latest LA news, events and entertainment: iPhone/iPad App | Facebook | Twitter | Google+ | Instagram | RSS | Text Alerts | Email Alerts
Copyright AP - Associated Press