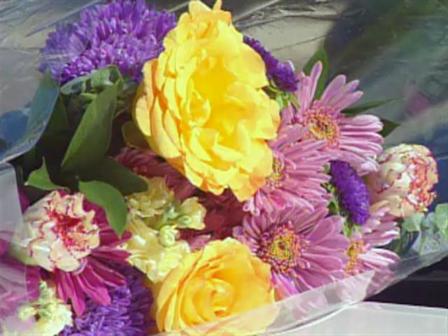 If you're in love, or even if you're in like, Monday was "Do or Die" day.
Say what you want about the commercialization of love on Valentine's Day, but you know what you've gotta do.
Guys, you just can't come home empty handed.
Local
Local news from across Southern California
Sometimes customers are afraid to add "love" to the signature, but Florist Robert Bryant at Robert Taylor's Florists in West Covina is quite the cupid.
"Sometimes we just put it in there and don't say anything, because they don't say anything," according to Robert Bryant of Flowers by Robert Taylor.
Pushing love forward.
"The X's and O's we get a lot, that's pretty typical," states Robert Bryant of Flowers by Robert Taylor. "The grumpy old man been sending to his wife for 50 years says 'Oh just put Love on there.'"
But some messages flow a little too freely. Those end up in the Florists Hall of Fame.
Here's is one of Robert's classic messages.
"Miss Anita. You probably don't remember me, but I remember you, and all I want to say on this special day is... is... ok, here it comes... I can feel it. Here it goes. I... I... IIII LOOOOV... I love you!!! There I said it!"
But a word to the wise.
Even if you write your own note and leave it with the florist, be sure to seal the envelope.
"Because somebody there will read it," promises Robert Bryant of Flowers by Robert Taylor. "Those get to be pretty juicy."