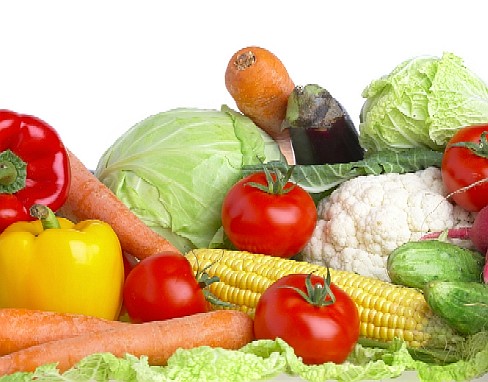 Farmer Jerry Rutiz, who regularly sells at the Santa Monica Farmers Market, says he has kept most of his prices the same over the past few years. But lately, he says he doesn't have much choice.

Customers have noticed that his broccoli and brussel sprouts are more expensive. He said he knows he can't raise them too much, though.

"At some point, if we raise the prices too much, people will say, 'I really don't need that, I'm not going to pay five bucks a pound for broccoli.'"

So, Rutiz and the other farmers say, it's a balancing act, as they try to make a modest profit and keep their customers.

The U.S. Department of Agriculture said overall food prices increased just 0.8 percent from 2009 to 2010. But this year, prices are expected to incerase at least 2 to 3 percent. And food shoppers are starting to notice.

Fresh fruit prices went up 4 percent in December, driven by rising fuel and labor costs. Farms like Burkhart Organics say they keep their prices steady by making up the difference in volume.

"Bringing more volume out to our customers, including restaurants, actually brings in a little bit more money," said farmer Oliver Garner.

That's a good strategy, but it may be challenged later this year. And many farmers admit that resisting price increases might get tougher this year if the economy improves and costs continue to go up.

Beef prices, for example, are up six percent year to year. Egg prices are about the same. And whereever they go to eat, consumers will probably start noticing the change.