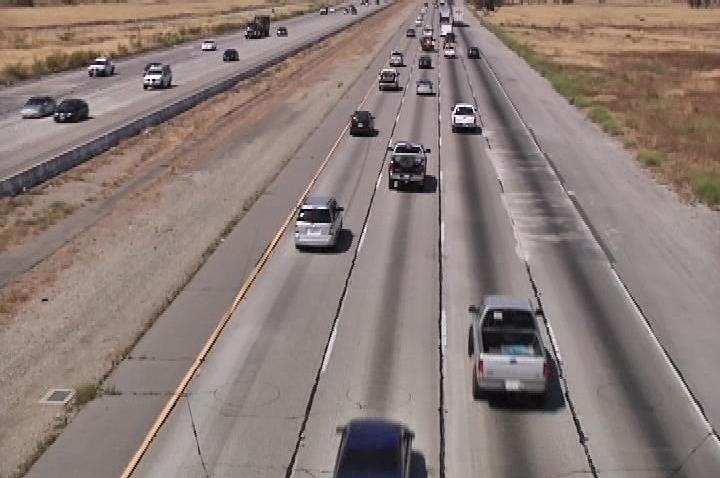 Most days, you can find magazine editor Tom Vogele filling his gas tank, getting ready for his long commute from Moreno Valley to Simi Valley. It's nearly a 200-mile round trip, but that's where the work is.

"In good traffic on a Saturday or something it can be an hour or 45 minutes, but it can be three hours too," said Vogele.

One study says that inland residents are commuting double the amount they were last year, and the year before that, because unemployment is hovering at 14 percent. Quite simply, there are no jobs.

That means the number of commuters who leave the area and head to places like Los Angeles are about 33 percent, followed by San Diego and Orange counties.

Shelia Lewis used to drive just ten miles to Ontario, but these days she's all over the map as a delivery driver, working every day. Making less and spending more to commute.

"If I average my money out, my money drops from $13 an hour to like $7, in gas over the seven day period," according to Shelia Lewis, a commuter.

For Kevin Martin it's the traffic that's the nightmare. Martin commutes from Moreno Valley to his job on the campus of U. C. Riverside, but with thousands more drivers on the road his time has doubled to reach work.

"Sometimes I leave later, versus earlier, because I have that luxury in my job. So I'll leave later, just so I can try to miss traffic," according to Kevin Martin, a U. C. Riverside employee.

Riding out the economic struggle here will take time, and hopefully in time there will be more jobs closer to home.