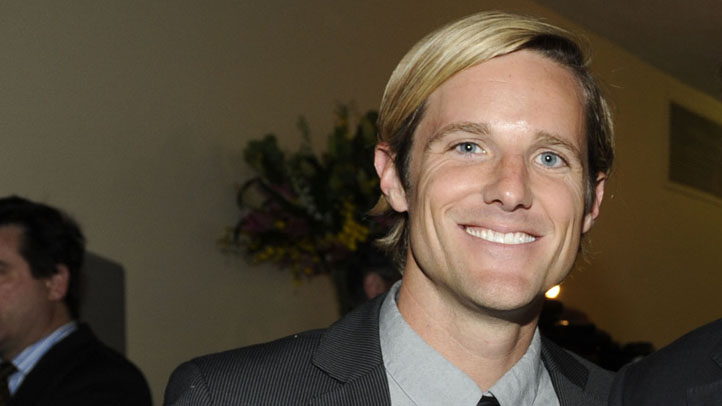 Critical attacks against "Kony 2012" -- one of the most successful videos ever published on the web -- were named as a possible reason for Jason Russell's public nudity, according to a family statement.
Russell, the co-founder of the group behind the video, was reportedly hospitalized after reports that he was caught nude, pounding his fists on the sidewalk and running through traffic in a San Diego intersection, police said.
Police received calls around 11:30 a.m. Thursday that a man was running through traffic and screaming at Ingraham Street and Riviera Drive, said Lt. Andra Brown, spokeswoman for San Diego police.
Local
Local news from across Southern California
Despite initial reports which speculated that the 33-year-old was detained on suspicion of being drunk in public, vandalizing cars and masturbating, Brown said those factors had not been confirmed by responding officers.
Russell's wife, Danica, said alcohol and drugs did not play a factor in her husband's episode. Rather, extreme exhaustion, dehydration and overwhelming attention to Invisible Children's viral video on a Ugandan war lord contributed to the incident.
"We thought a few thousand people would see the film, but in less than a week, millions of people around the world saw it," Danica wrote, adding that the film's popularity brought attention to Jason.
"Because of how personal the film is, many of the attacks against it were also very personal, and Jason took them very hard."
Invisible Children's CEO defended the accusations in a statement released Friday to NBC4.
CEO Ben Keesey wrote: "Jason Russell was unfortunately hospitalized yesterday suffering from exhaustion, dehydration, and malnutrition. He is now receiving medical care and is focused on getting better."
"The past two weeks have taken a severe emotional toll on all of us, Jason especially, and that toll manifested itself in an unfortunate incident yesterday," Keesey wrote.
"Jason's passion and his work have done so much to help so many, and we are devastated to see him dealing with this personal health issue. We will always love and support Jason, and we ask that you give his entire family privacy during this difficult time," Keesey wrote.
Russell was taken to a medical center after the incident, Brown said. No charges are pending against him.
Invisible Children's 30-minute documentary "Kony 2012" went viral earlier this month, reaching 100 million views faster than other web video, according to Visible Measure, which analyzes online trends.
The short film calls for the arrest of Joseph Kony, leader of the Lord's Resistance Army in Uganda.
It garnered millions of views and was plastered across social media outlets. But after the film's popularity starkly dropped off, it drew the ire of critics, who said it as dangerous.
"These simplified narratives can cause damage," blogged Ethan Zuckerman, a research at the Berkman Center for Internet and Society at Harvard University.
Danica Russell described her husband's behavior as "irrational," adding that the focus remains on his health and protecting their family.
"We'll take care of Jason, you take care of the work," Danica wrote. "The message of the film remains the same: stop at nothing."
NBCSanDiego.com: "Invisible Children Co-Founder Detained: SDPD"
Follow NBCLA for the latest LA news, events and entertainment: iPhone/iPad App | Facebook | Twitter | Google+ | Instagram | RSS | Text Alerts | Email Alerts