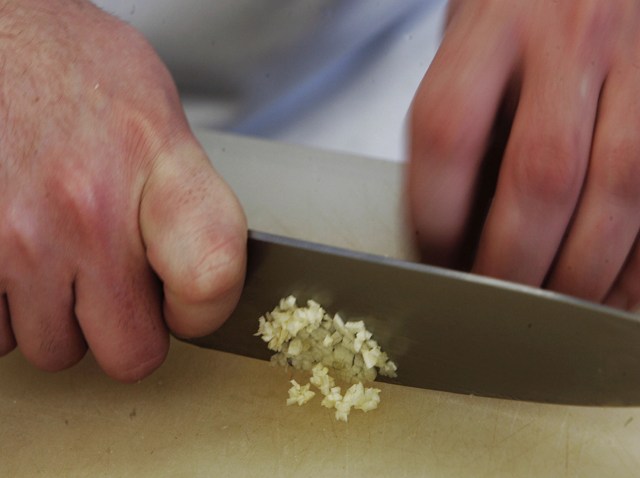 Feeds 6
4-7 oz. Swordfish steaks

Zest of two lemons

Rosemary

Thyme

2 oz. Fresh ginger, peeled and chopped

3 tbs olive oil

Lemon juice

4 cloves finely chopped garlic
Marinate swordfish with above ingredients (except garlic), cover and refrigerate overnight. Season swordfish with salt and place on grill. When fish is done serve with wasabe sauce.

Wasabe Sauce

2 oz. ginger, peeled and diced
Local
Local news from across Southern California
1/2cup lemon juice
1/2cup soy sauce

1 tbs. sesame oil

1 cup pure olive oil
1/2 egg yolk

2 oz. wasabe powder
1/2 cup water
Mix wasabe powder with water for one minute.
In blender, combine ginger, lemon juice, soy sauce and sesame oil. Blend for 1 minute. Add 1/2 egg yolk. Add olive oil a little at a time. Strain through a medium chinois. Stir in wasabe mixture.
Serve best with grilled swordfish.You can cut up and serve in skewers, too.