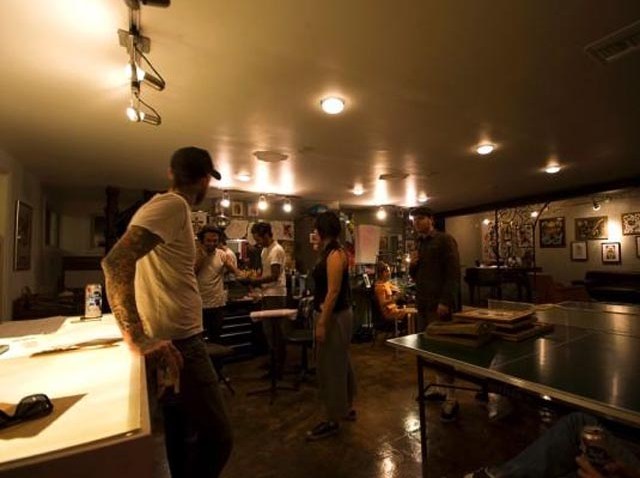 Jeremy Swan, owner of Broken Art Tattoo, wants to ink 900 tattoos in 24 hours. The current record is 801, set by Hollis Cantrell, according to Swan's blog.
Of course, the challenge comes with a few rules:
Each tattoo must be 1.25 x 3 inches
Each tattoo must have a minimum of two colors
A person MAY receive multiple tattoos
Swan says to earn the title, he'll have to average a tattoo every minute and a half.
"We really need the hours in the middle of the night to be filled. So, calling all bartenders and restaurant workers who get off at 2 a.m.: Go directly to Broken Art (with every drunk patron you can bring) and get your $20 record-breaking tattoo," Swan said on his website.
Because Swan is working on a tight time frame, he's only offering four designs: a bat; a heart with wings; the letters "LA;" and the number "13" (for Friday the 13th). He's already posted the designs online, so you can start to plan your next tattoo.
The first tattoo costs $20 with $10 for each additional design.
Local
Local news from across Southern California
So far, about 500 people have already registered, LAist reported.
"I can't beat this record without everyone showing up. I want to do around 900 tattoos in 24 hours. I can do it. I just need you," Swan said.
If you'd like in on tattoo history, you can register at info@brokenarttattoo.com. Broken Art Tattoo is located at 2400 Hyperion Ave.