Accompanied by both of her parents, a Southern California girl who asked the Pope to help keep her father from being deported spoke words on Monday she couldn't wait to utter: mission accomplished.
Jersey Vargas, just 10 years old, embraced her father in an emotional reunion over the weekend when she arrived at LAX from Rome. She was shocked to see her dad, who was released from an immigration detention center while she was overseas.
"That's when I started crying because of all the emotion I had inside because I didn't know it was going to be a surprise," she said.
The pint-sized activist's mission was to join a group of immigrant rights supporters to tug on the Pope's ear, hoping he could get a message to President Obama, who was set to visit the Pope just days later.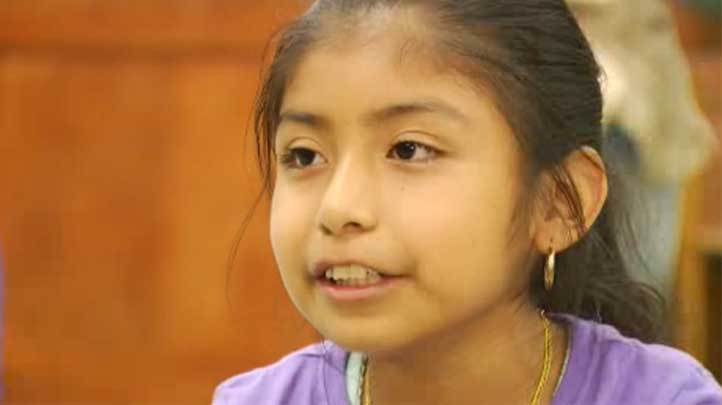 "Pope Francis I need your help because my dad is in the process of deportation and it's unfair that also millions of other children are suffering the same situation," she pleaded last week.
Jersey (pictured at right) said the Pope leaned in to hear her, and when he touched her head, she said she couldn't help but cry.
Local
Local news from across Southern California
"That's when he listened to me," she said. "He looked at me in the eyes like he knew what he was going to have to do. And then blessed me and kissed me on my forehead and he touched my face, and that's when he told me he was going to talk to the president."
The LA girl couldn't be happier with her dad's arrival.
"I was happy because I felt like someone important for the first time, (was) representing millions of other children who are also in my situation," Jersey said.
Jersey's father, Mario Vargas, told NBC4 he couldn't describe the pride he felt about what Jersey did.
Vargas, who had been arrested on suspicion of DUI, spent six months in a detention center before a judge lowered his bail and friends chipped in to get him out.
"No one understands how we suffer when we're far from our family," he said.
When asked about being given a second chance, Vargas said he would "keep moving forward with the help of God." He is expected to return to court in April.
Now, his daughter hopes her story will encourage other children to speak up for their own families.
"I would like to send a message to them saying to keep helping their family and to keep fighting," she said. "Because one day they will succeed by having their family together and not being separated ever again."