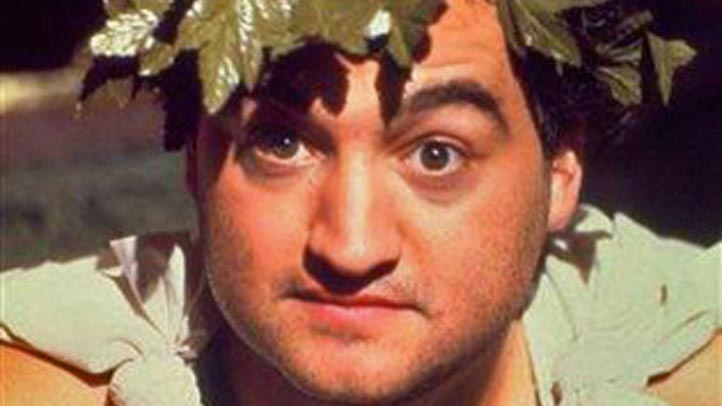 It was 30 years ago Monday that comedic legend John Belushi was found dead at the age of 33 in Bungalow No. 3 at Chateau Marmont on Sunset Boulevard.
The hotel has moved on from the tragic 1982 drug overdose that killed Belushi and considers his death "many moons ago," said Federica Carrion, director of sales for the Chateau Marmont in West Hollywood.
But fans and the merely curious could get a glimpse of the place where the actor spent his final hours on the Dearly Departed tour, owned and operated by Scott Michaels.
Local
Local news from across Southern California
In the early 80s the Chateau Marmont was the urban hideaway where actors could go to get high, Michaels said.
Belushi was known for his cutting-edge antics on Saturday Night Live and his memorable roles in The Blues Brothers and Animal House films. His screen characters might have embraced the fast lifestyle that led to his death at the Chateau Marmont.
"It was under the radar up until Belushi died," he said. "There used to be a saying, if a celeb wanted to get in trouble 'do it at the Marmont.' Belushi blew the lid off the secretive atmosphere at the Marmont."
With a big name in Hollywood came big problems for the actor-comedian.
His death was ruled an accidental overdose by injection of heroin and cocaine, a combination otherwise known as a speedball.
On the eve of his death, Robin Williams and Robert De Niro visited him at separate times in the rented bungalow during an all-night-long drug induced escapade.
In a 1988 interview with People magazine, Williams said Belushi's death was a factor in his decision to become sober.
Catherine Evelyn Smith, a drug dealer who was the last to see Belushi alive, pleaded guilty to manslaughter for injecting Belushi with the speedball that killed him the morning he died.
Belushi catapulted to fame as an original Saturday Night Live cast member in 1975.
Belushi and co-star Dan Aykroyd made their musical debut as The Blues Brothers on SNL in 1978.
Aykroyd, along with Belushi's widow, Judy Belushi, hosted a special gala performance of The Blues Brothers Revue Monday night at the Rialto Square Theater in Joliet, Ill to honor the Chicago-born funnyman.
His comedic talent was first discovered when he joined The Second City Comedy troupe in 1971.Two years later he would become part of a half-hour nationally syndicated radio comedy program, The National Lampoon Radio Hour. There he worked with other future SNL performers such as Bill Murray, Chevy Chase, Gilda Radner and Brian Doyle-Murray.
In between seasons with SNL, Belushi made one of his most famous movies, Animal House.
Belushi will continue to be remembered for his comedic genious and dramatic ending.
Follow NBCLA for the latest LA news, events and entertainment: Twitter: @NBCLA // Facebook: NBCLA