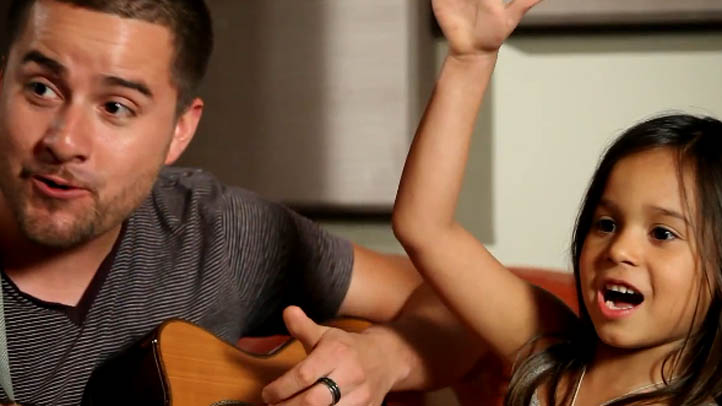 After an appearance on "Ellen" and 13 million YouTube views, a Southern California father and daughter are back with a second dose of musical cuteness.
Back in January, UCSD student Jorge Narvaez and his daughter Alexa gained national attention for their acoustic cover of "Home" by Edward Sharpe and the Magnetic Zeros. The YouTube video went viral, and eventually earned the La Jolla, Calif., residents a guest spot on "The Ellen Degeneres Show."
Over the weekend, the Narvaez family posted its newest performance, an extra cute cover of Adele's "Rolling in the Deep." By Wednesday, the video passed 100,000 views. Whether or not this song captures the same Internet-sharing magic of its predecessors ("What's Up," "Unthinkable"), it sounds like Jorge Narvaez already considers himself a lucky man.
Local
Local news from across Southern California
"There have been a lot of 'right place at the right time' kind of moments that I will cherish forever. The goal is to become a great, humble and grounded singer. A family man. A father. Eliana, Alexa, friends and fans. I hope to be one of the greats one day, if not -- like I said -- I'm a father already," he wrote on his Facebook fan page on Monday.