I know three people with busted, abused iPhones waiting for word on when a new one's coming out, so they can get the new one if they may as well anyway. That word could come today. I was looking around for a little bit more of a hint on what's new in the land of the iPhone when I saw this thing about GPS in shoes for people with Alzheimer's. Kind of interesting; I'll get to that in a sec.
This morning, begins the Worldwide Developer's Conference in San Francisco where we get to find out about new iPhone software for sure, and maybe even get a preview of a new redesigned phone.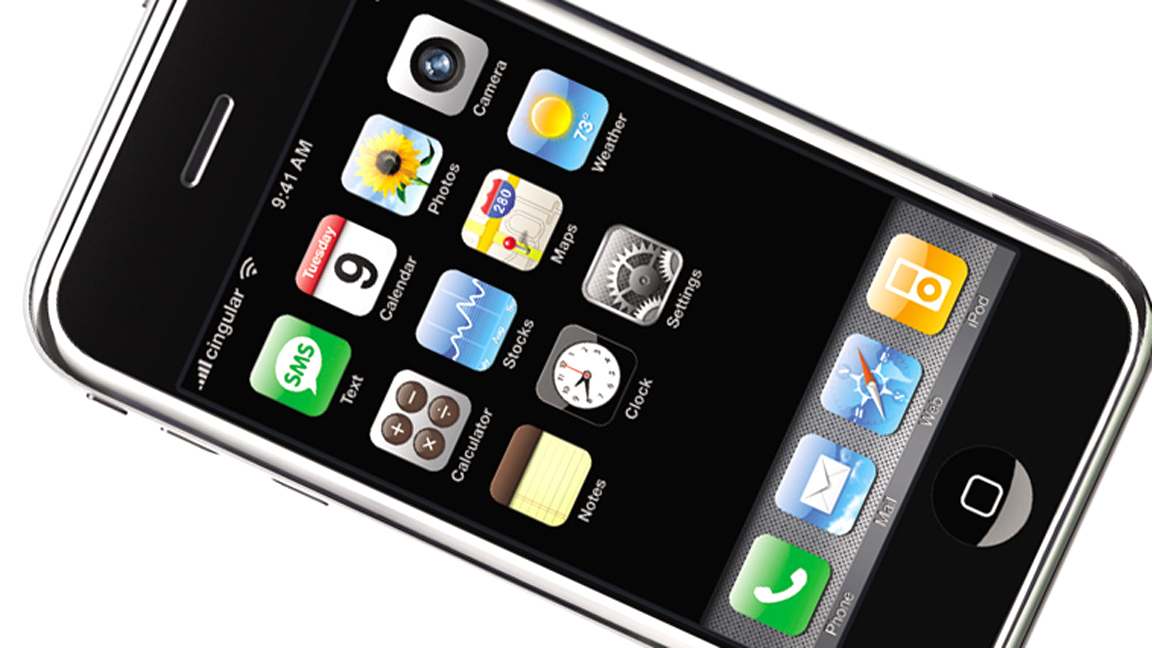 We got a little bit of a preview of what we may see in a new iPhone from Tech reporter Scott Budman, my old pal from my days in Santa Barbara TV. Click on the video box above to the left to see my chat with him this morning. He's up in the Bay Area now, covering technology and business like it's the simplest thing in the world, which is why we love him. Technology SHOULD make things easier, not more complicated. In theory.
Anyway, last time there was a big Apple announcement I followed Budman on Twitter as he tweeted in real-time what was happening. Today he'll be inside the Moscone West expo hall as it all goes down; you can get real-time updates from him on Twitter by clicking here. (and no, you don't have to sign up or agree to follow him; you can just watch as it goes.)
A lot of people are speculating that Steve Jobs may even make a cameo -- even though his medical leave isn't supposed to be over until later on this month.
So, while I was looking up stuff about the iPhone, another technology story caught my eye. How about shoes with GPS?
Local
Local news from across Southern California
"A shoe-maker and a technology company are teaming up to develop footwear with a built-in GPS device that could help track down "wandering" seniors suffering from Alzheimer's Disease," reports news.com.au. Researcher Andre Carle says 60% of people with Alzheimer's will have a "critical wandering incident," and that "embedding a GPS device in a shoe was important because Alzheimer's victims tend to remove unfamiliar objects placed on them but getting dressed is one of the last types of memory they retain."
The company, GTX, will start testing out the shoes at the end of this year.
Well it seemed okay 'til we get to one of the reader's comments, "foghorn Brisbane," who wrote: "Sounds like a great idea. Can we also put them in teenagers shoes without their knowledge"
Another reader said "I think it's a great idea. As for Foghorn of Brisbane, hope you're kidding about the kids though ;)"
Right? That would be a little sneaky but ... is that really wrong? Something to think about now that school's letting out for the summer.
It might be time for that summer buzz-cut too. Did you see this thing on Steven Colbert? It's sweet -- he got a regulation military haircut in front of cheering troops in Iraq. Here's part of the story from CNN:
Colbert, wearing a business suit made of the same camouflaged material used for soldiers' desert uniforms, submitted to a regulation military haircut as hundreds of U.S. troops cheered wildly Sunday. The comedian, who satirizes conservative TV pundits on his "Colbert Report," began his "Operation Iraqi Stephen: Going Commando" USO tour Sunday in the Baghdad headquarters of the U.S.-led military coalition in Iraq. "It must be nice in Iraq, because some of you keep coming back again and again," Colbert said, joking about the multiple tour many troops have had in Iraq since the 2003 invasion. Some troops had accumulated enough frequent flyer miles to earn them a free ticket to Afghanistan, he joked.
Good for him. The shows he taped there yesterday runs tonight on Comedy Central.
Editor's Note: Here's what went down later -- long after Jen left work -- at the Worldwide Developer's Conference (Scroll down for the Scott Budman widget).