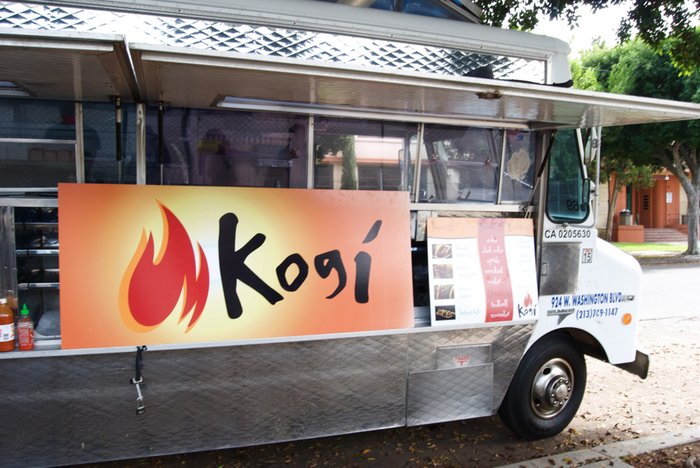 The man behind Kogi -- of tweeting taco truck fame -- has staked out his next crazy idea that will probably be ridiculously successful.

Roy Choi, the Kogi BBQ chef, plans to open a restaurant at what is now Asian Rice Grill in a West Los Angeles strip mall.

It won't bear the Kogi name or serve the Korean BBQ taco. Choi has other plans.

"I see bacon-fat-studded chestnuts and fresh herbs on braised lamb; steak with a soft-poached egg and hand-crushed sesame seeds; organic rice, braised pork-belly, fresh-water spinach in a beautiful broth with sesame leaves," he told the Wall Street Journal.
We'll find out what Choi concocted in late February. That's when he plans to open the restaurant on Overland.