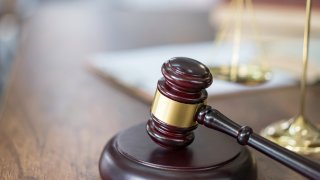 A South L.A. woman was charged Friday with murdering her 4-year-old daughter, the Los Angeles County District Attorney's Office announced.
Akira Smith, 34, was charged with one count each of murder, torture, and assault on a child causing death, the DA's Office said.
Smith is accused of beating her daughter, Eternity, to death at their South L.A. home on or about Aug. 11, according to authorities who say the child was taken to the hospital where she died.
The DA's Office says Smith had been previously convicted for assault with a deadly weapon in 2016 and "injuring a spouse, cohabitant, fiance or boyfriend in 2014."
Local
Local news from across Southern California
Prosecutors recommended that Smith's bail be set at $3.05 million. Her arraignment was scheduled for Aug. 14. Smith faces a possible maximum sentence of 62 years to life in state prison if she's convicted as charged.
The case remains under investigation.