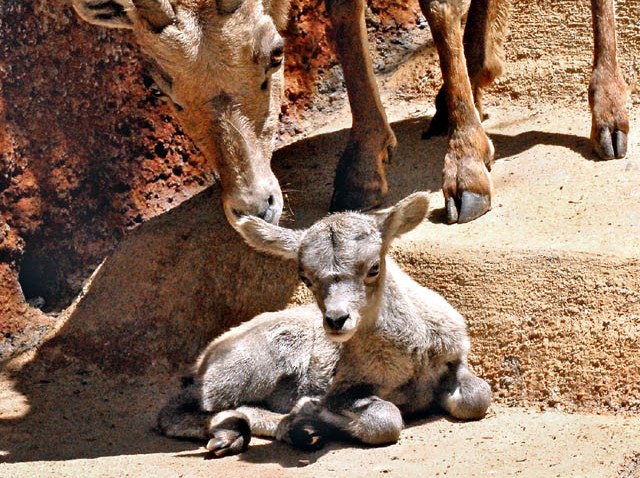 There's a new little bundle of cuteness at the Los Angeles Zoo.
On April 26, a female desert bighorn sheep was born, the zoo announced Tuesday.
The LA Zoo participates in a cooperative program -- alongside the San Diego Wild Animal Park, Phoenix Zoo and Living Desert in Palm Desert -- to ensure the population of these animals, according to the zoo. The animals have been listed as endangered since 1998, according to the zoo's website.
Local
Local news from across Southern California
"This species is considered threatened across its range," said curator of mammals Jeff Holland. "Population is declining due to drought, predators, disease from domestic sheep and goats, and an inability to move from one mountain range to another because of over development by humans."
The newborn is currently on exhibit with her parents in the North American area of the Zoo.
The Los Angeles Zoo and Botanical Gardens is located in Griffith Park at the junction of the 134 and 5 freeways. Admission is $13 for adults and $8 for children (ages 2 to 12). The Zoo is open from 10 a.m. to 5 p.m. daily. For information, call 323-644-4200 or visit lazoo.org.