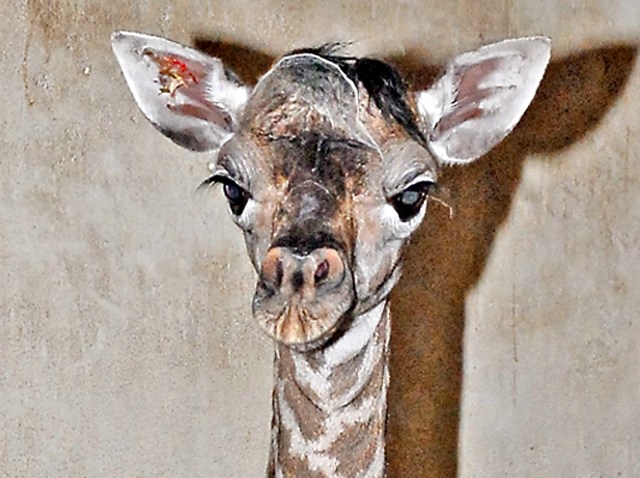 The Los Angeles Zoo is showing off its newest bundles of joy.
Within the last few weeks, the zoo welcomed the births of a Masai giraffe, a Calamian deer and two Chacoan peccaries.
The female Masai giraffe was born Aug. 30.
Local
Local news from across Southern California
"Able to stand shortly after birth, calves can grow four feet during their first year. …Full-grown giraffes can reach a height of 18 feet, making them the tallest land mammal," according to the zoo.
These speed demons have been clocked in the wild at 35 miles an hour. Their kicks are so powerful, they're capable of decapitating a lion, according to the zoo.
On Sept. 1, a male Calamian deer was born at the zoo.
"These deer prefer to live in swampy areas close to rivers, marshes with tall grass, open forests, clear-cut areas or second-growth scrub," according to the zoo.
Rounding out the baby bonanza, are two Chacoan peccaries, a species similar to pigs, born on Aug. 23.
"Chacoan peccaries are native to Bolivia, Argentina and Paraguay. They were thought to be extinct until 1972 when biologists found the species still existed in Paraguay," according to the zoo.
All of these babies are currently on exhibit at the zoo.
Also, the recent batch of young Komodo dragons is on display at the Winnick Family Children's Zoo. Hudson the harbor seal, who was born back in June, is also on exhibit.
The Los Angeles Zoo and Botanical Gardens is located in Griffith Park at the junction of the 134 and 5 freeways. Admission is $14 for adults and $9 for children (ages 2 to 12). The Zoo is open from 10 a.m. to 5 p.m. daily. For information, call 323-644-4200 or visit lazoo.org.