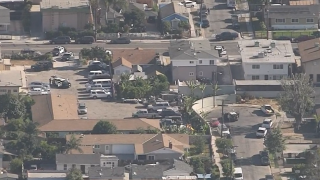 The Los Angeles Police Department was in pursuit of a person early Monday wanted in connection with a homicide investigation.
The driver left the car at about 8 a.m., and was hiding out behind a home near Firmona Avenue and Lennox Boulevard in Inglewood.
Officers were working to establish a perimeter in the neighborhood. No arrests were reported.
Detail about the homicide investigation were not immediately available.