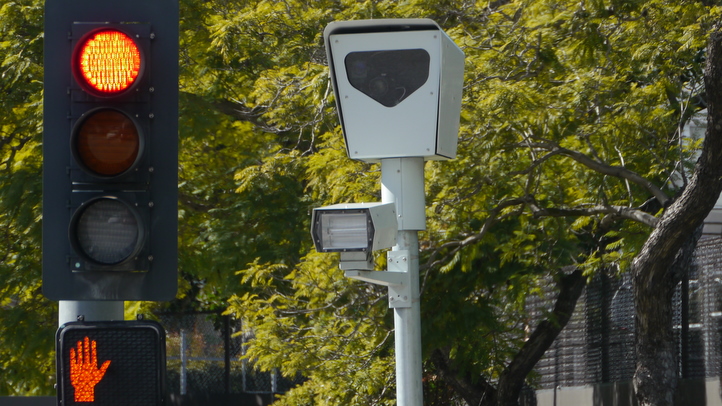 Starting this weekend, The Los Angeles Police Department will no longer enforce any part of the city's now-defunct red-light camera program.
The Los Angeles Police Commission voted Tuesday to end its contract with the company that operates the red lights, American Traffic Solutions.
"Without that contract, we don't have access to the data -- the videos, the photos," LAPD Officer Michael Gregg told the Los Angeles Times.
Local
Local news from across Southern California
The program ended last July when the commission voted 5-0 to stop the program due to questions of its safety value, but kept its contract with the Arizona-based company.
The Los Angeles City Council did not have the votes to overturn the decision, but the commission kept the contract to collect revenue, which has declined dramatically in recent months.
The program only took in $7,452 of net revenue in January, down from $107,192 in September.
Follow NBCLA for the latest LA news, events and entertainment: iPhone/iPad App | Facebook | Twitter | Google+ | Instagram | RSS | Text Alerts | Email Alerts