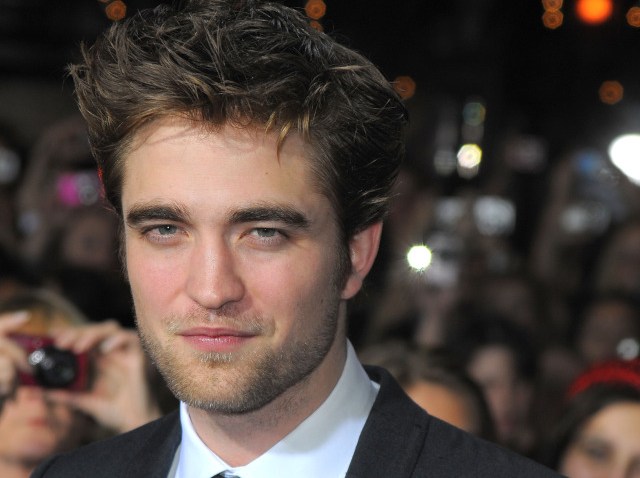 Nothing says devotion like a scowling Robert Pattinson fleece blanket and tickets to a 12:15 a.m. screening of the new Twilight movie.

Fans lined up at Universal CityWalk Cinemas late Thursday for the midnight opening of "New Moon."

It wasn't the raucous red carpet event during the LA premiere earlier this week in Westwood. This was all about the business of being among the first to see "New Moon."

And about screaming "Woo-hoo!"

"I first started out reading the books and kind of became obsessed with them," fan Sierra Paige said. "I had to read them all within a week and a half.

"It's pretty chill. You can tell everyone's excited for the movie, but everyone's just kind of waiting in line."

Melinda Petrowon, a Fandango executive, said sales of "New Moon" tickets accounted for 90 percent of the company's advanced ticket sales.

"Ten tickets per second on Fandango," she said.

She said "New Moon" beat "Star Wars," "The Dark Knight," and "Twilight" to become Fandango's No. 1 advance ticket seller.
The movie earned an estimated $26.27 million at overnight showings, according to figures released Friday. The midnight-screening take broke the record set by "Harry Potter and the Half-Blood Prince," which earned $22.2 million in overnight showings on July 15, according to Hollywood.com Box-Office.
Mother Carine Clewesis also attened a late-night screening.

"Personally, it's because I think our kids are so into it," said Cleweis, who brought her teen-age daughter. "I know personally, my daughter has completely sucked me in, because she is so into it. I think that if I didn't have kids this age, I personally wouldn't be into it. I think also the fictitious character of the vampires and the whole intrigue of even the moms makes it kind of intriguing to us as well."

As for the few men in the crowd, one guy seemed full of anticipation -- but not for the movie.

"I'm here because if I took my girl to a midnight premiere of "New Moon," I'm going to get laid," said Stephen Clinton.