The boy who played the role of a little Darth Vader in a Volkswagen Super Bowl ad is scheduled to undergo heart surgery Thursday in Los Angeles.
Max Page, 7, has already had six surgeries involving his heart. Thursday's procedure is needed to repair a hole in his heart and replace his pulmonary valve.
"The hardest thing as a dad is letting go of your son," his father, Buck Page, said. "We have to hand him off to the experts for surgery.
Local
Local news from across Southern California
"But what we keep holding on to is the doctors have said is that Max has never known how good he can feel after this surgery. So this valve replacement is going to allow him to excel even more."
Max -- the mini-Vader in a 2011 ad for Volkswagen created by LA-based Deutsch Inc. -- was born with a congenital heart defect. The surgery will be performed at Children's Hospital Los Angeles, where Max serves as an ambassador working to raise funds for children with heart defects.
The family is encouraging donations to Children's Hospital, and they've created a fundraising Web page to facilitate that: www.chla.org/max.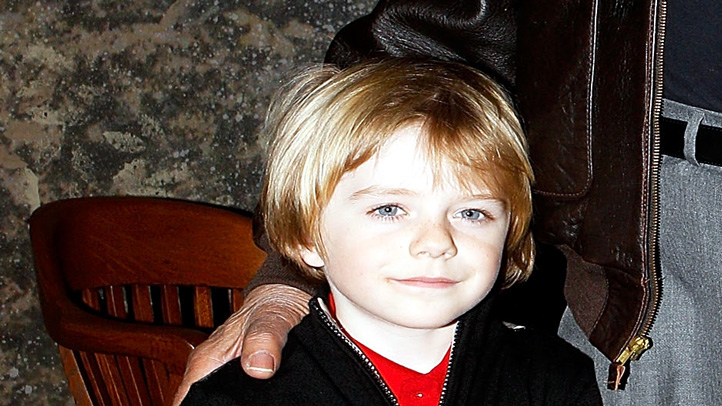 The surgery is expected to last about four hours.
Max, a sports fan who won't go to bed until after watching ESPN's "Top 10 Plays" segment, will have to spend most of the summer around the house. That prospect didn't sit well when his parents broke the news.
"He looked around the house when we told him we were going to be here all summer. He said, 'This house is so boring,'" said mother Jennifer Page. "So we took out everything boring."

The garage is filled with paint and science experiments. It's called the "Explode Zone." There's a library room in which readers must use a flashlight.

"When you go up the stairs, you have to sign 'Take Me Out to the Ball Game,' said Jennifer Page. "We just want him to have fun where ever he turns."
Follow NBCLA for the latest LA news, events and entertainment: iPhone/iPad App | Facebook | Twitter | Google+ | Instagram | RSS | Text Alerts | Email Alerts