An infant girl was missing from a Long Beach home Saturday where her parents and uncle were found with gunshot wounds, police said.
The shooting happened in the 100 block of 51st Street at about 5:53 p.m., according to the Long Beach Police Department.
Police found two men and one woman inside, who had all been shot. They were later identified as the baby's mother and father, along with a brother of the father.
Eliza Delacruz, a 3-week-old girl weighing 10 pounds, was missing from that same home, police said.
Detectives believe a man may have taken her and run away, and the department is searching urgently for her her.
They don't know if the suspect knew the victims and have not determined a motive for the shooting.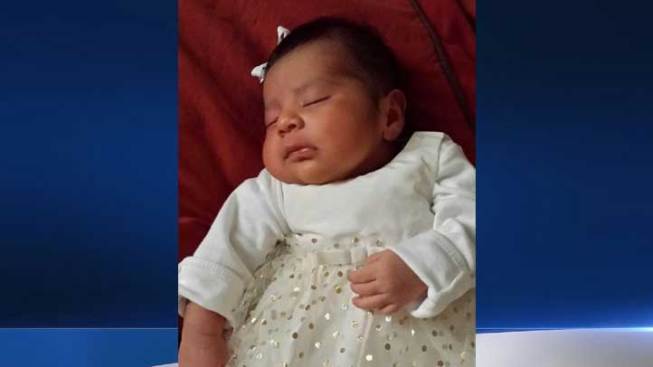 Two victims remained in critical but stable condition, while another was treated and released from the hospital.
Anyone with information is asked to call LBPD Communications Center at 562-435-6711.
The Associated Press contributed to this report.
Published at 6:39 PM PST on Jan 3, 2015 | Updated at 12:28 PM PST on Jan 4, 2015