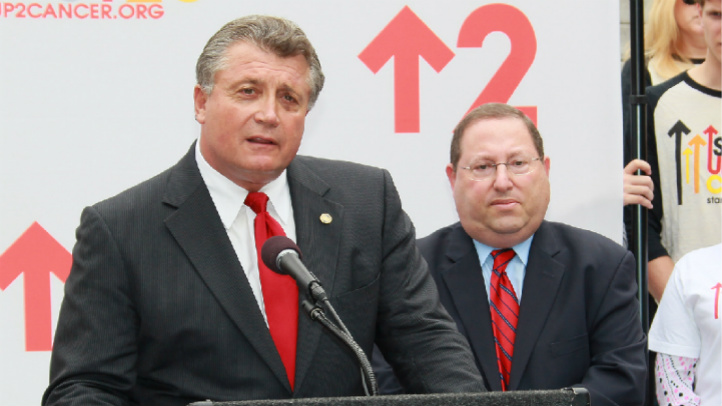 In a major election, the right endorsement can help lead any candidate to victory.
But when releasing a list of candidates' endorsements, it may be important to make sure those listed are, well, actually endorsing them.
That's what happened recently to Los Angeles City Attorney Carmen Trutanich, who is running for the district attorney's office.
Local
Local news from across Southern California
Officials from the Los Angeles Airport Peace Officers Association, the Los Angeles School Police Association and the National Association of Prosecuting Attorneys were "surprised to learn that Trutanich has touted them as endorsers," according to the Los Angeles Times.
Phone calls to the organizations were not immediately returned.
That is because those groups had not yet officially endorsed the front-runner Trutanich, who has yet to even announce an official run for office, according to his senior advisor John Shallman.
"He participated in the interview process and listed some supporters who endorsed [him] in his previous campaign," Shallman said, "and made a mistake by listing some organizations who have not yet made an endorsement in the race."

"We have contacted the organizations involved to explain the miscommunication," he added.
Yet the organizations were still named on the endorsement list, which was submitted to the Association of Deputy District Attorneys, something Trutanich's main opponent, Los Angeles County Deputy District Attorney Alan Jackson's camp, said was far from shocking.

"Unfortunately we're not surprised because he has a history of lying," said the Jackson campaign's chief strategist John Thomas. "We are outraged that he would take law enforcement for granted."

Thomas went to accuse Trutanich of knowingly falsifying documents.

"He falsified the endorsement questionnaire," Thomas said. "The endorsement questionnaire was signed swearing the truth."

But Trutanich's campaign continued to put the blame on others working for the attorney.

"It was done by a volunteer, not by the candidate," said Trutanich spokesman Dave Jacobson.
Presidents of the respective unions had mixed reactions to the error.
"The question is, how did it happen," said Los Angeles Airport Peace Officers Association President Marshall McClain to the paper. "I like to hope and think that … it is a simple error and not some kind of an endgame or nefarious plan or plot."
Another president, James Ream of the Los Angeles School Police Association, downplayed the mistake to The Times.
"We are not upset at this incident, but did need to ensure correctness," Ream said.
Follow NBCLA for the latest LA news, events and entertainment: Twitter: @NBCLA // Facebook: NBCLA